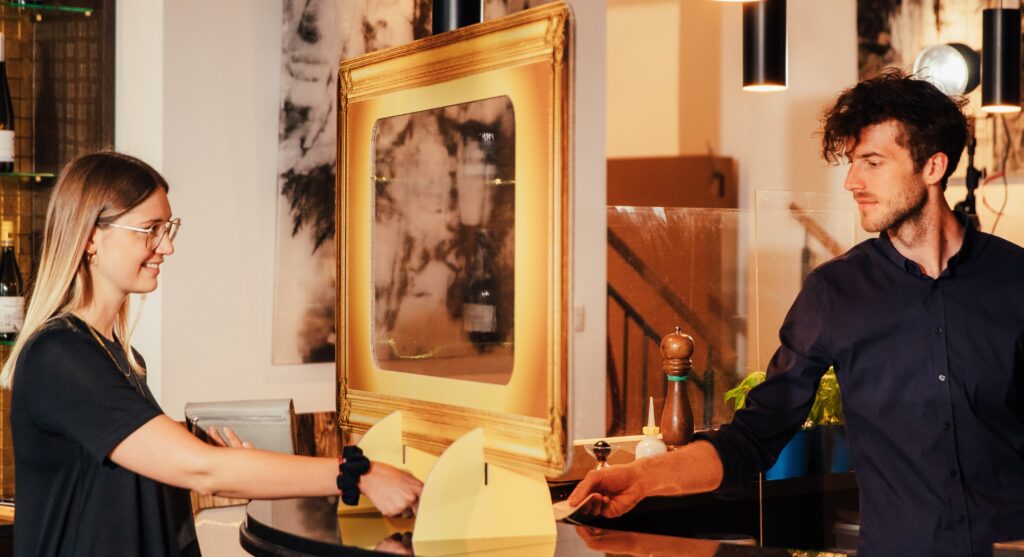 SCHUMACHER Packaging has launched a new corona partition wall in the UK as restrictions begin to ease.
The EcoSafeBoard is said to allow companies to re-establish personal customer contact in a safe way. The product can be used in stores, offices, catering and industrial buildings, as well as in the service sector and educational institutions.
The flexible corrugated cardboard walls can be set up on tables and floors or suspended from the ceiling. Schumacher said the partition walls are fully recyclable and can be disposed of easily.
"The EcoSafeBoard thus offers a more environmentally friendly and cost-effective alternative to conventional solutions made of Perspex," said Mark Amyes, sales director at Schumacher Packaging in Birmingham.
The product is available in a standard size of 630 x 1180mm in both landscape and portrait format. A viewing window, which is enclosed by a corrugated cardboard frame, ensures light transmission and visual contact.
Mark added, "In Germany and the Benelux countries, it is already being used successfully – in restaurants and beer gardens, the board acts as a partition on and between tables to protect guests while making better use of space. But also in industrial spaces, educational institutions and in offices it is possible to safely separate workstations, without having to forego personal interaction and teamwork."