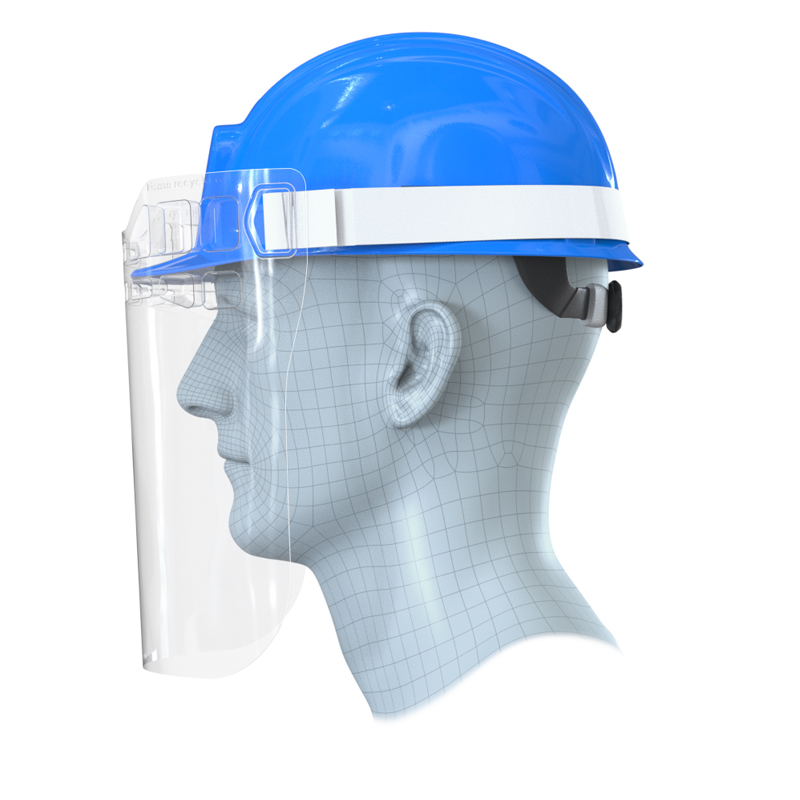 THERMOFORMED packaging specialist Macpac has produced a PPE visor that attaches to hard hats for workers requiring splash protection against Covid-19.
The firm revealed the visor has been developed with one of the UK's largest railway infrastructure companies and has been used by the likes of engineers and construction workers.
The thermoformed visor has been designed to fit most hard hats in the workplace. Design features allow the visor to sit on to the peak of the hat, holding it in place with an adjustable elastic strap.
The visor allows for the use of face masks, glasses or goggles. They are made from recyclable material at Macpac's manufacturing site. The items can be produced in high volume.