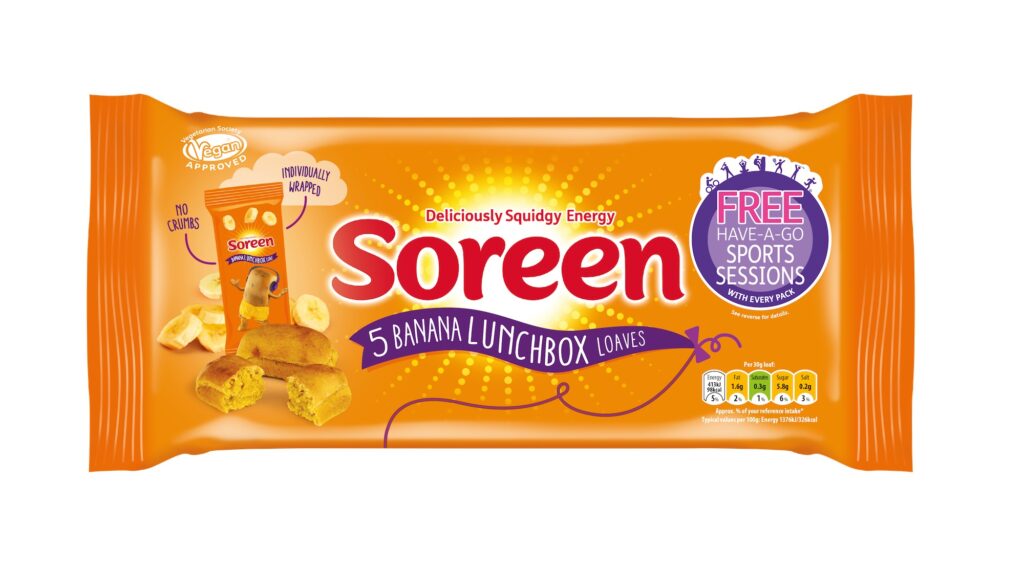 MALT loaf specialist Soreen has announced a new on-pack promotion that offers free 'have-a-go' sports sessions, as well as 15% off dhb sportswear, available to buy at Wiggle, with every pack purchased throughout the summer.
The promotion is supported by Wiggle, Funky Moves, The Mindfulness App, Yoga Warrior and Auro and is designed to get people active.
The promotion has been adapted to ensure customers can claim free sessions even during lockdown, with digital offerings available that can be enjoyed at home.
Mark Simester, MD at Soreen said, "Soreen has always been a firm family favourite throughout the UK, loved by children, families, fitness fans and athletes due to its great nutritional values, but we're also associated with adventure, activity and fitness, championing healthy living in general. Hence, we have always encouraged and supported the promotion of a healthy lifestyle, not only through nutrition, but also through investing in people's general wellbeing.
"For many of us in self-isolation, the coronavirus feels as though it has put some of our much-loved leisure activities, or freedom on hold. However, increasing numbers of people are using this time to get fit and healthy. Now more so than ever, we recognise that there's an upsurge in demand for online fitness activity, which is why we're giving people the chance to try something new and enjoy workouts at home this summer with our latest on-pack promotion."