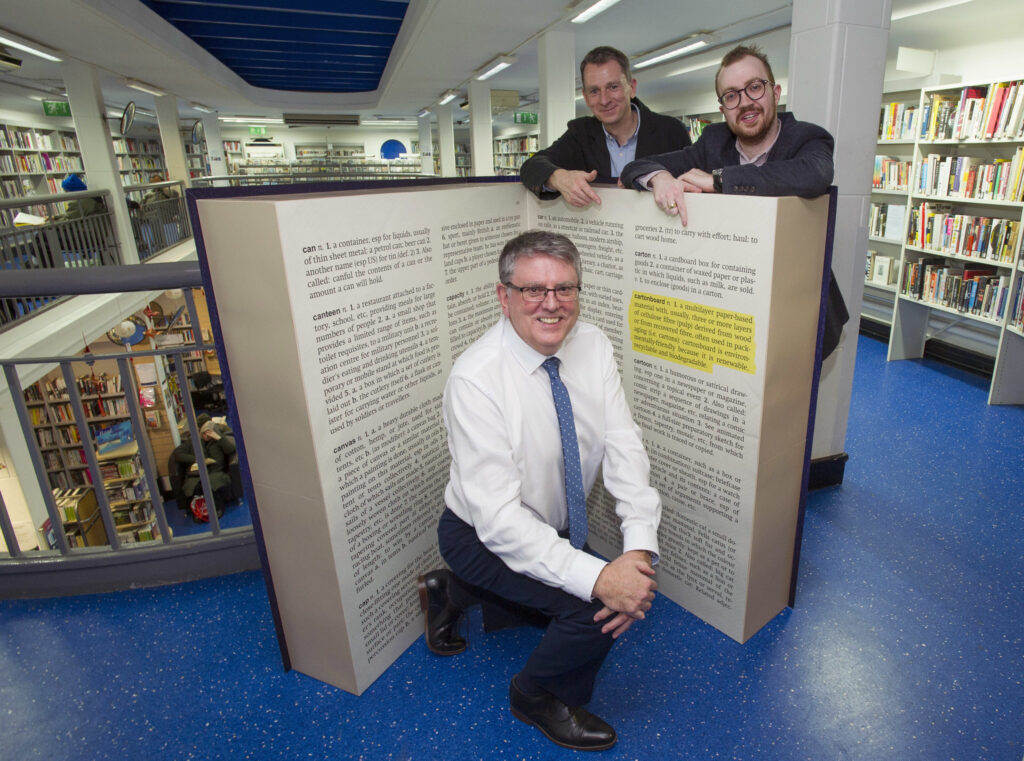 PRO Carton, the European Association of Carton and Cartonboard manufacturers, has provided an update on its campaign to have the word 'cartonboard' officially recognised by the Oxford English Dictionary.
Last year saw a number of high-profile brands opting to use cartonboard packaging, including Coca-Cola, Heineken and McDonald's. However, the word cartonboard remains missing from most English dictionaries.
Pro Carton's campaign included the unveiling of a five-foot-tall dictionary made entirely from cartonboard at a London library. When opened, it revealed a definition of 'cartonboard' that Pro Carton would like to see included in the modern English lexicon.
The association worked with Graphic Packaging to design and build the dictionary, which was made from material provided by Stora Enso. A total of 65 Coated Kraft Back (CKB) 350gsm and 600 micron 800mm x 1200mm cartonboard sheets were used.
Lee Nowak, packaging designer at Graphic Packaging said, "We were delighted to collaborate with Pro Carton on this interesting project as we very rarely manufacture anything even close to this size. Creating the dictionary was a great learning curve and provided us with the opportunity to come up with creative solutions to challenges we don't usually face in our day-to-day jobs. We commend Pro Carton for its campaign to get the word cartonboard officially recognised – it's an important material that will help us move towards a circular economy."
Tony Hitchin, Pro Carton's general manager added, "The designers at Graphic Packaging executed the development of the dictionary perfectly and it was exciting to watch it come together. We wanted the dictionary to be an impressive size so it would stand out and intrigue the public during our campaign. Its height and ability to open and close also demonstrates the strength and versatility of cartonboard. We hope that as lockdowns begin to ease across the UK we will be able to showcase this feat of design to as many people as possible."