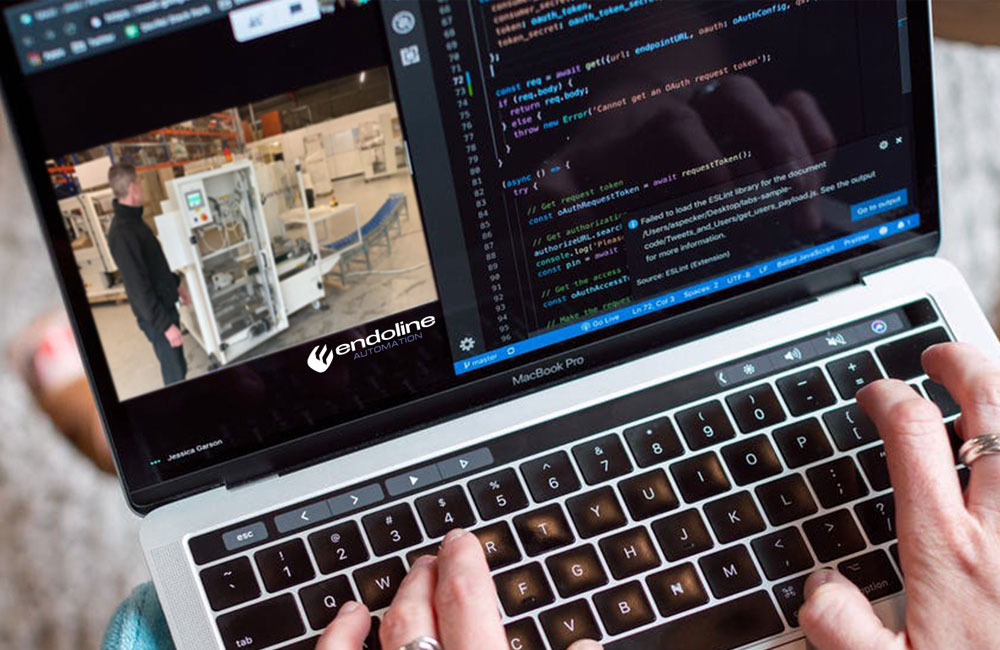 ENDOLINE has launched a Virtual Machine Demonstration service for customers in the wake of the Covid-19 crisis to help ensure machinery specifications are met without the need for face-to-face interaction.
The firm said manufacturers are increasingly looking to integrate automated and robotic systems into processing and packing facilities to 'safeguard continued manufacturing', while mitigating the current restrictions placed on manual workers.
Endoline builds systems to suit exact requirements. However, the company said a 'thorough understanding' of customer needs is an 'integral element' of this process, with many personnel involved.
Using its experience in dealing with global customers, who often need the involvement of several manufacturing sites across the world to link up virtually to view live factory acceptance tests, Endoline has launched its Virtual Machine Demonstration resource.
Manufacturers can speak to a range of Endoline personnel, including sales, technical engineers, and end-of-line machinery designers to create a system which meets their specific needs. Customers can also ask technical questions, and view multiple functionalities of the machine during the build process.
"We are witnessing an increasing reliance on automation to streamline processing and packing lines," said Andrew Yates, sales director at Endoline Automation. "It is essential that we continue to deliver the same level of high-quality service and diminish any challenges customers may face when installing valuable equipment during these unprecedented times."