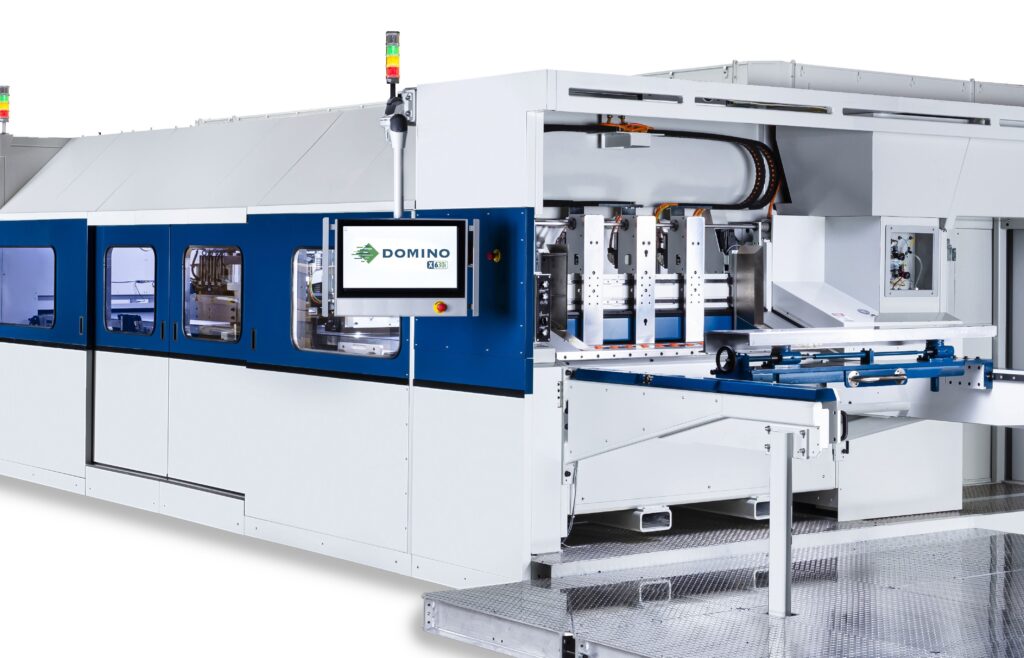 DOMINO is entering the digital corrugated printing space with the launch of the X630i digital ink jet corrugated press with AQ95 aqueous ink set.
The Domino X630i is designed for everyday corrugated production, described as enabling corrugated box printers to print with 'minimal set-up time and waste, significantly improving overall plant productivity'.
The model is based on Domino's Generation 6 ink jet platform.
Matt Condon, corrugated sector business development manager at Domino Digital Printing Solutions division said, "We are delighted to be introducing this highly automated, single pass Domino X630i digital ink jet press which will enable you to profitably develop short and medium run market opportunities, facilitating new streams of business and providing a more complete range of capability for your customer base.
"Digital printing allows you to remove the need for printing plates and the lost production time and waste associated with set-up and make-ready, thereby increasing your uptime, productivity and efficiency, and reducing cost and consumption."
The X630i is supplied with the Domino AQ95 CMYK aqueous ink set, which incorporates i-Tech PolyM, one of Domino's intelligent technology features. Based on micro polymeric particles, i-Tech PolyM is designed to print on both uncoated and coated corrugated substrates without the need for a separate primer or bonding agent. It is also suitable for many non-direct food packaging applications.
Matt Condon added, "Domino recognises that corrugated converters are facing the same challenges faced by label printers ten years ago with increased demands from brand owners for shorter print runs, shorter lead times and more SKUs. The question is how do you meet this challenge cost-effectively? Add to this the increasing demands for personalisation, shelf-ready packaging, and Covid-19 which has 'temporarily' accelerated the already predicted market growth in e-commerce, as security and hygiene take on greater importance. All these factors are drivers towards the digital production of corrugated."