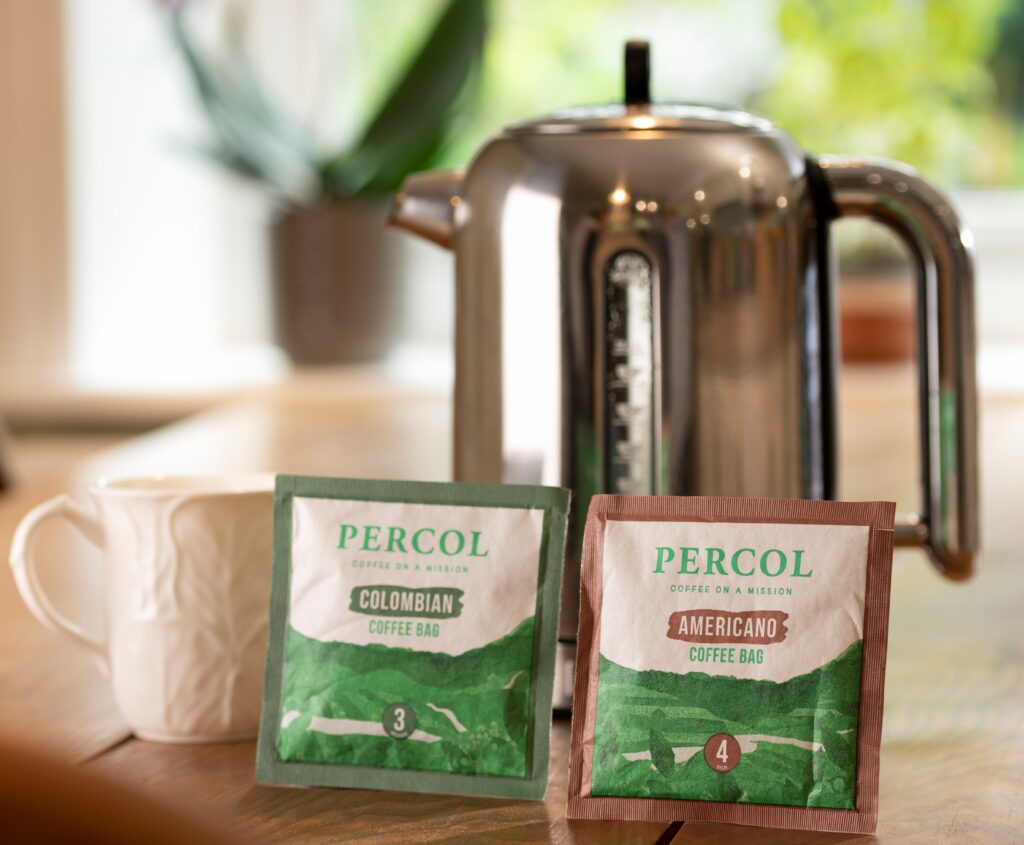 By Mark Shaw, new product development technical manager at Parkside
A significant shift in consumer environmental awareness is driving continuous innovation in the high barrier flexible packaging market. This shift in focus comes as a result of consumers starting to select brands that design their packaging with eco-friendly materials, over those who are yet to catch up on the trend. These changes in consumer behaviour have been brought about by significant media scrutiny of the use of plastics in packaging, which have become associated with the development of litter and marine pollution problems.
Of course, consumers proactively want to play their part in helping to find and popularise more eco-friendly solutions and this is buoyed by surging global awareness of the climate crisis. Naturally, brands are keen to respond to maintain their customer loyalty and therefore are pushing the packaging industry to be forward-thinking and create new packaging formats that meet this burgeoning consumer environmental criteria.
Alongside demonstrable sustainability credentials, packaging must meet its fundamental functional role of protecting, presenting and preserving goods, in order to ensure waste is minimised and global supply chain efficiency is maintained.
Today's industry challenge in adopting new sustainable substrates, however, is that some new material substitutions compromise barrier performance and therefore the shelf life of the packed product can be compromised. For example, conventional PET and PE laminates used in chilled and frozen product categories today are notorious for their superior gas barrier performance, when compared to perceived environmentally friendly substrates like paper.
It is therefore not easy for brands to simply convert their packaging specifications and deliver brand refreshes with the eco-friendly box ticked. They need to work together with their packaging and print supply chains to explore upcoming and exciting packaging technologies that meet both the functional and environmental criteria required for today's modern supply chain and enlightened consumer.
A compostable solution?
Food and drink products such as crisps, meats and coffee, are particularly challenging packaging applications due to their fragility, shelf life and sensitivity. Functional attributes such as aroma, gas or light barrier performance must be designed into the packaging to keep these types of product fresh and in saleable condition to minimise waste. After all, packaging is the physical touchpoint of the brand reflecting its reputation, meaning businesses can ill-afford to compromise on performance.
The challenge with integrating barrier functionality is that it usually involves the incorporation of multiple polymer types into the packaging design in order to deliver the performance required. Unfortunately, this can render the design non-recyclable as modern waste infrastructures require single, 'clean' streams of material, in order to create commercially valuable post-processing recyclate.
Notably, GlobalData research finds that consumers rank recyclability as the most crucial factor in 'environmentally-friendly' packaging design. Brands, regardless of size, are therefore seeking to make their ranges recyclable and struggle when it comes to their high barrier flexible packaging needs.
Help it as hand! Compostable packaging is a viable alternative solution to meet both high barrier and sustainable packaging design objectives. Made from sustainably sourced multi-layer laminates, the Park2Nature high barrier compostable packaging solutions developed by Parkside are fully compostable at the end of their service life, either at a home or an industrial composting facility. This avoids flexible packaging ending up in landfill, despite the non-traditional nature of the design.
The compostable design has no impact on shelf life or pack contents. The technology can provide excellent oxygen, aroma and moisture barriers that extend the freshness of the product, while maintaining optimum flavour. The packs are designed to break entirely down within 26 weeks, fully accredited by TUV (formerly Vincotte). They are also rigorously tested for eco-toxicity and a range of other criteria against EN 13432.
Fully accredited compostable packaging offers a realistic and proven alternative to traditional packaging methods, manufactured from wholly sustainable sources, compostable bio-based paper and barrier laminates. They deliver a significant step forward enabling flexible packaging to be on a level playing field with other formats in terms of sustainability today – without compromising on functional properties.
The innovation challenge
Parkside has spent over eight years in research and development engineering high-quality barrier performance into its packaging, both compostable and now recyclable too! This has been achieved through the development and use of new substrates, sustainable adhesives and innovative coatings, as well as new compostable inks. The portfolio of solutions now available ranges from the conventional to truly innovative and all achieve performance levels comparable to traditional flexible packaging designs. They have managed to ensure that compostability and barrier performance can be a packaging match made in heaven!
The development of compostable packaging should be enough to make any forward-thinking commercial food business sit up and take note. The challenges to packaging integrity can be significant in today's global product supply chain, and if not dealt with correctly, food waste levels can escalate quickly – causing harm to the environment, as well as racking up unnecessary costs. Parkside high barrier flexible packaging solutions meet this need head on and enable brands to assure their consumers of their commitment to the environment.