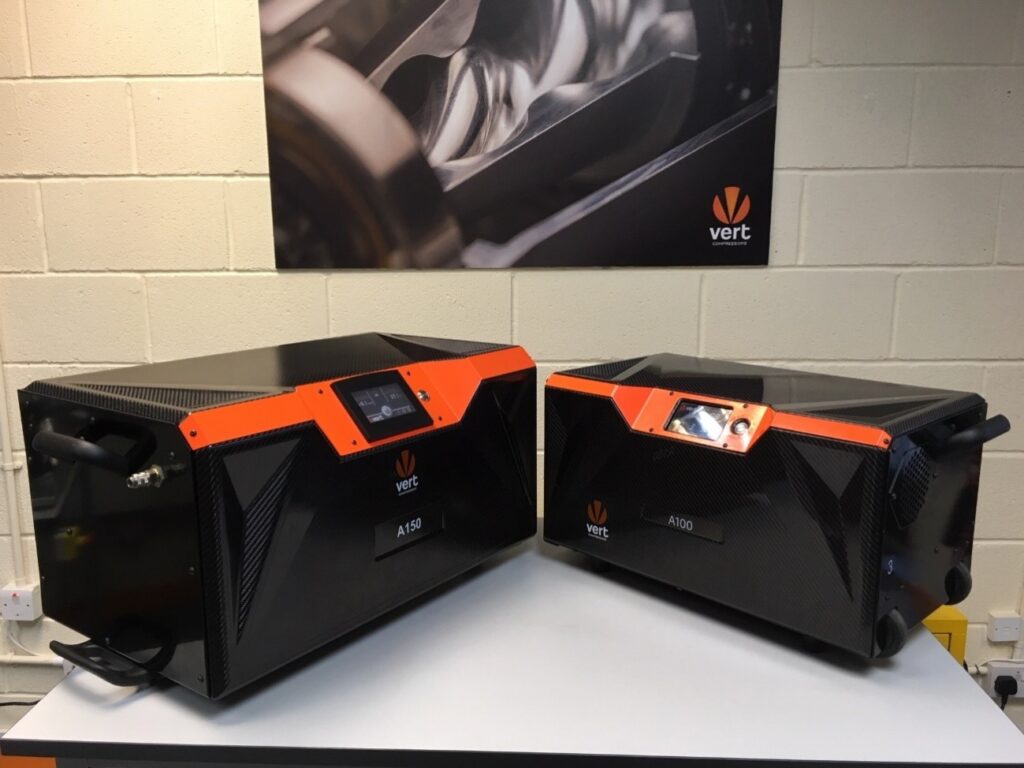 A Scottish spirit bottling business that switched operations to produce hand sanitisers during the Covid-19 outbreak has benefited from a free loan offer from compressor manufacturer Vert Technologies.
Young Spirits took up Vert's offer of short-term compressors free of charge to manufacturing companies that need air for one or two production machines.
John Ferguson, director and co-founder of Young Spirits said, "On converting our operations to hand sanitisers we needed additional air to power bottling equipment so took advantage of the Vert's 'free compressor loan scheme'. As existing Vert customers – we already run a A150 model which gives us more than enough for normal demand – we were keen to take advantage of Vert's generous free-loan offer.
"Our additional A100 compressor gives us the extra air power we needed. It was delivered the day we ordered it and was installed within two hours. The great advantage of the Vert compressors is their low noise, and we did not want to compromise on output or the noise levels for staff so having two Vert machines running in a small space has worked well."
Vert chief executive Dr Phil Harris added, "We are delighted that the team at Young Spirits is putting its expertise to such an important issue as the production of hand sanitisers and we are delighted to be able to support them in this. Our free loan compressor offer will, we hope, help others do their bit. We have only a small stock of compressors remaining that we can offer for short term use free of charge, but please get in touch if your business needs quiet, powerful compressor assistance and we will do our best to help."
Vert Technologies' A100 and A150 compressors are powered by its Conical Rotary (CRC) technology.