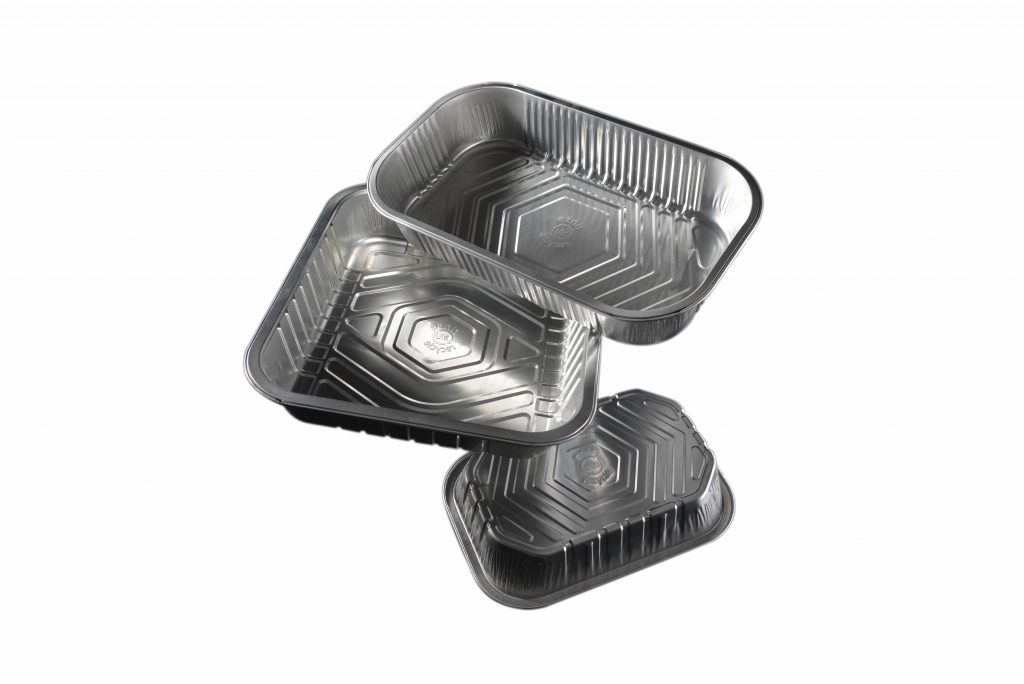 ALUMINIUM foil tray manufacturer i2r Packaging Solutions has been awarded an Alufoil Trophy in the Resource Efficiency category for its i2r Ultra container.
The Alufoil Trophy competition is organised by EAFA (the European Aluminium Foil Association) and open to products either made from aluminium foil or contain aluminium foil as part of a laminate, structure or packaging system, as well as aluminium closures. 
As a range of smoothwall containers, i2r Ultra is used for packaging 'ready to cook' convenience products, including red meat, poultry, fish, vegetables, BBQ food and desserts.
Key features include a hexagonal base emboss that adds additional strength together with an overall reduction in pack weight; wall to base ribbing, which also increased structural strength and reduced weight; and a structural step to add strength to the flange. 
In its development, the design went through a process using finite element analysis (FEA) predictive software followed by independent scientific testing, including compression and tension tests conducted against the relevant ISO standard. On the base of the tray, an 'Alu' recyclable logo is included, together with a 'rinse & recycle' message.
Head judge Veith Behrmann, group packaging manager for Nestlé Nespresso said, "Often we do not appreciate how much thought and effort goes into improving aluminium foil containers. Here, even small things can make a big difference. The pack has gone through a transformational rethink, which has resulted in a stronger container using 10% less material. That is a significant and sustainable achievement worthy of recognition."
Jon West, i2r's commercial director added, "We are proud of our history of innovation and we are delighted to receive this award for our i2r Ultra product. Reducing packaging by design and increasing awareness of recyclability is an essential element of our business ethos."