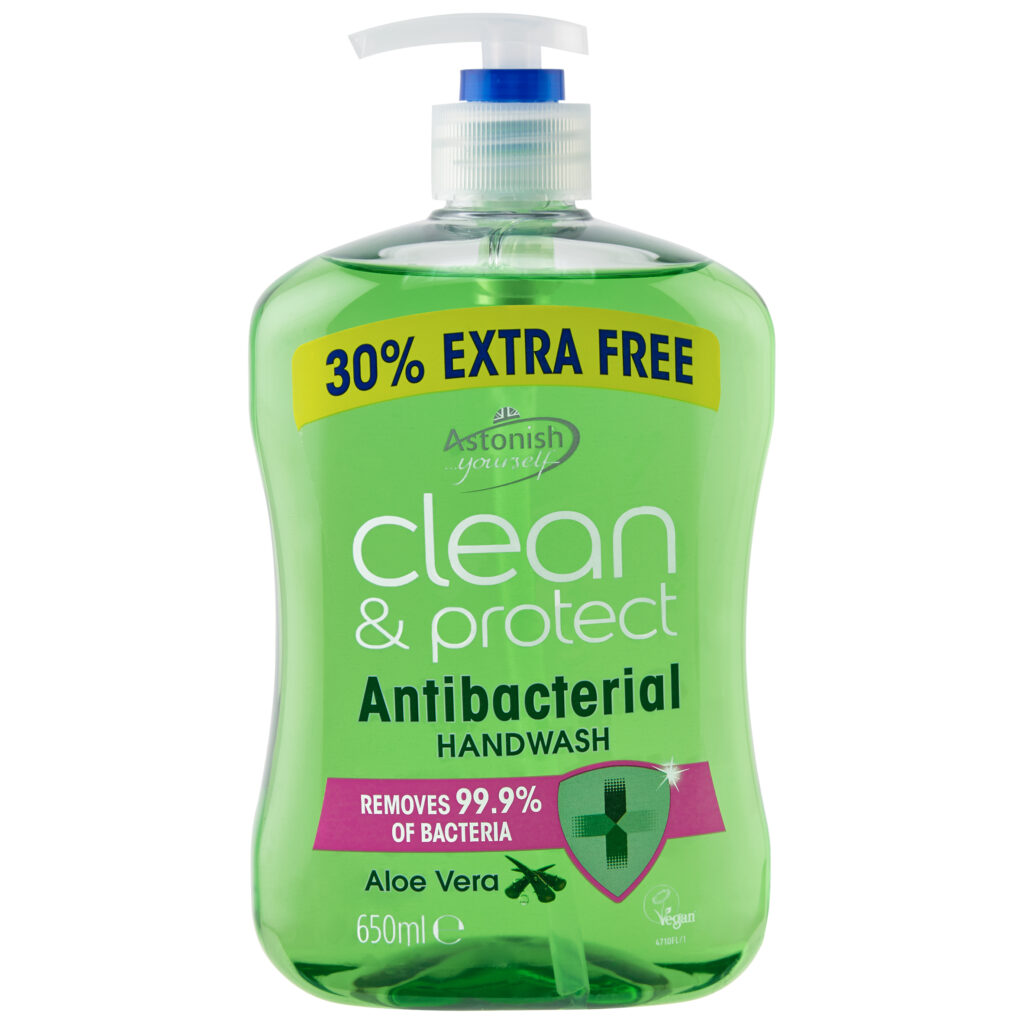 UK cleaning product manufacturer, Astonish, has partnered with Bradford-based The Label Makers for the supply of labels for its antibacterial products.
A surge in demand caused by the Covid-19 pandemic has seen UK shoppers buy 7% more liquid hand soaps and spend 10% more on household cleaners compared to this time in 2019.
An initial order earlier in 2020, saw The Label Makers complete the job in just four days, with Astonish saying that the fast turnaround gave them the confidence to further increase volumes. The flexo printed labels are finished with gloss varnish, with the label front on clear PP and the backs on white PP.
Astonish's senior buyer, Brandon B. Noble, said, "We have a great working relationship with The Label Makers, particularly their account manager and internal team. We are extremely pleased with the quality of the labels, which are produced at a competitive price and on time. We look forward to continuing our working relationship during this particularly busy time."
Alastair Fielding, of The Label Makers, added,  "I think we have all been surprised by the scale of demand for antibacterial products across the country. Along with Astonish, we are working with a number of key UK manufacturers in supplying self-adhesive labels for hand sanitiser, antibacterial handwash, disinfectant and cleaning products and have prioritised production to ensure capacity. Being suitable for both machine or manual application, our label production has no minimum order quantities and is printed in high definition full-colour print."