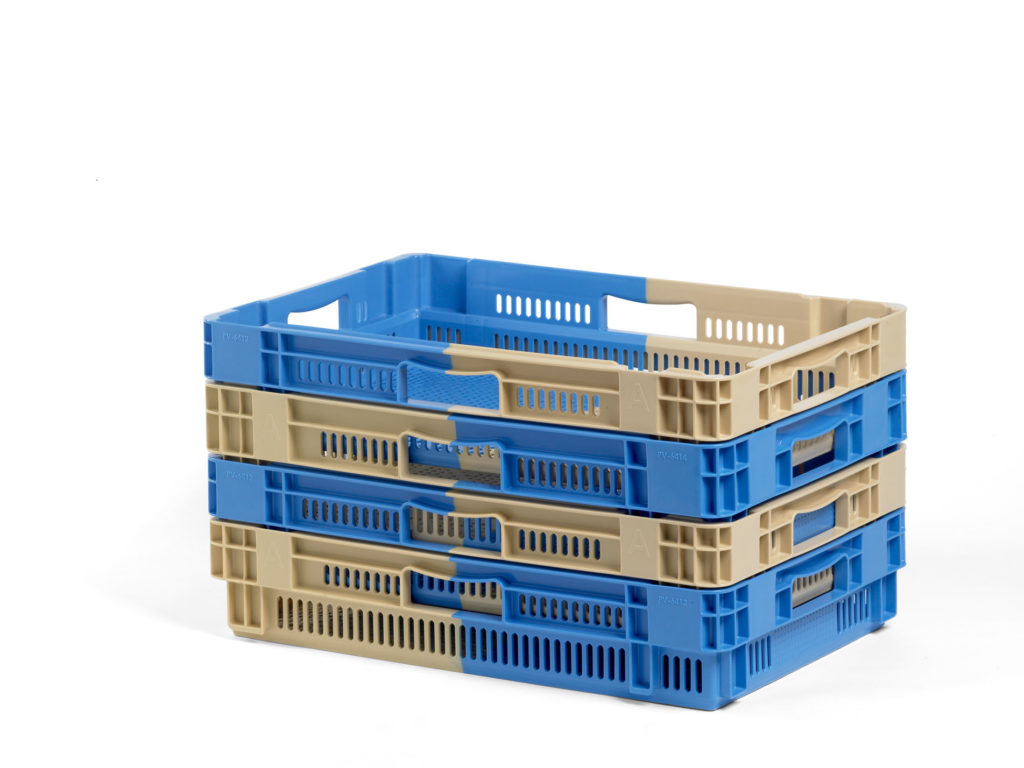 Goplasticpallets.com has announced it is seeing rising demand for its bi-colour stack and nest crates ahead of the picking season.
Since January, the firm has sold over 25,000 bi-colour crates from its stack and nest (S&N) range to farmers and larger producer organisations and cooperatives.
The two colour design is said to help growers stack and store the crates 'safely and efficiently'. When full, the crates can be easily stacked by matching the colours, and when empty, by turning the crates 180 degrees the other way and alternating the colours they nest inside each other.
Ben Messingham, UK sales manager for Goplasticpallets.com explained, "In recent months we've noticed more and more agri customers shifting away from using bale arm crates in favour of our bi-colour stack and nest crates. Agri customers today expect their picking crates to deliver more than just durable storage.
"A growing level of environmental awareness and concerns for hygiene mean that customers are increasingly looking for more robust, longer lasting solutions that can be easily washed, and for crates that can be conveniently stored when not in use. Our bi-colour stack and nest crates achieve all of this and more."
Manufactured from HDPE, the bi-colour stack and nest crates are described as 'extremely robust' with smooth walls said to make them easy to clean and offering a large internal storage capacity of up to 60 litres.
The bi-colour stack and nest crates come in a number of different heights from 123mm to 320mm with the option of either a solid or perforated base and side walls.