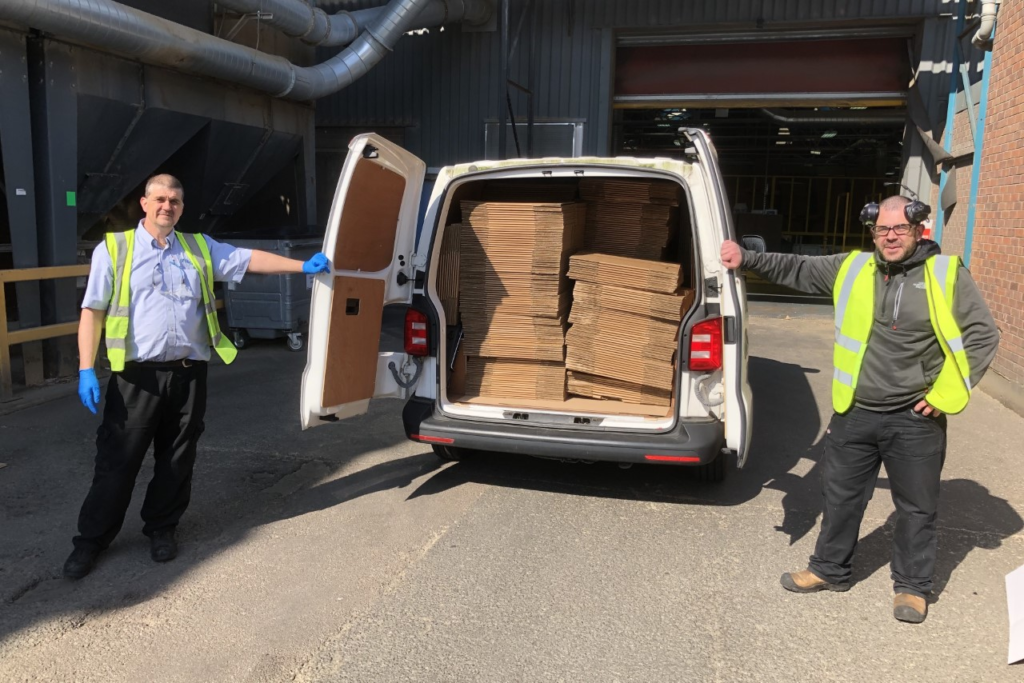 RIGID Containers has donated 600 cardboard boxes to Kettering Borough Council to help continue the delivery of essential food parcels during he Covid-19 pandemic.
The firm has also promised to supply more boxes should they be needed. The local authority will use the boxes to deliver food to the most vulnerable members of their communituy.
Shirley Plenderleith, head of public services at Kettering Borough Council, said, "At this difficult time having the support of local companies like Rigid at Desborough to make sure our community remains safe and well is vitally important and much appreciated."
Alongside the donation to the council, Rigid's Desborough site will also be offering boxes to other charities and non-profit causes in the local area, to support their packaging needs at this time.
Rigid's group managing director, David Richardson, said, "It is fantastic to be able to support our community. Corrugated packaging is an essential part of keeping the supply chain running and we're proud that our production workers continue to enable vital supplies get through to all the organisations that need them."
The firm has said that charities and non-profit organisations who require packaging to help with their deliveries of essential goods and services are invited to contact Rigid at their Desborough site for more information.