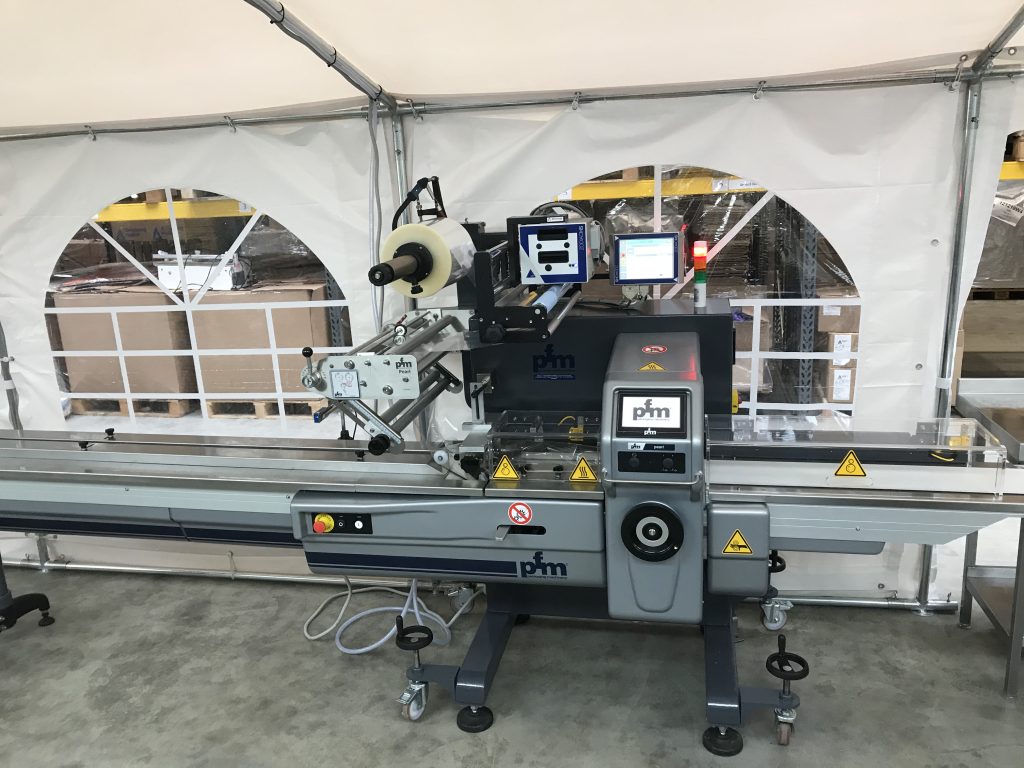 PFM Packaging Machinery have revealed its role in an effort to help a new customer get vital equipment to the NHS for use in the battle against Covid-19.
A UK-based manufacturer of respiratory products turned to PFM for a solution to its requirement to expand packaging capacity to meet increased demand for ventilator tubing.
Fast turnaround was key. PFM UK said it had the ideal equipment in stock at its Leeds facility – the Pearl flowrapper. A thermal transfer coder for labelling was also required, which was supplied and installed by Interactive Coding Equipment.
After receiving samples of the product for packing, PFM's engineering team prepared the Pearl to the required specification in company record time. Videos of procedures for installation and operation were supplied that enabled the customer's staff to get the machine up and running on site quickly.
PFM sales and operations director Chris Bolton said the project epitomised the 'in it together' philosophy of the nation, and also highlighted contributions made by Interactive Coding Equipment and logistics specialist Woodside Global.
Chris said, "The Pearl was in stock and is simple to operate so after receiving the samples we were able to send a video to the customer demonstrating the machine wrapping its products. Our engineering team then rallied round and set up the machine in record time, while the transport company arranged by the customer responded immediately to collect the equipment."
Pearl is described by PFM as a 'high-quality compact, full servo, entry level flowrapper' constructed with a carbon steel fabricated frame, which can pack up to 150 pillow packs per minute.