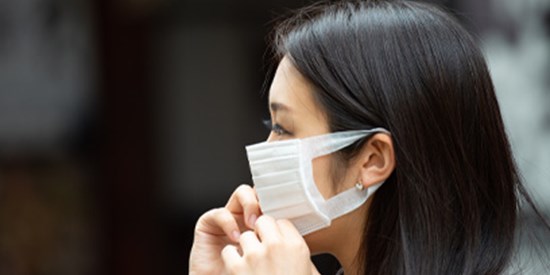 MONDI has adapted its production line to make face mask components, with the packaging firm saying that is aiming to produce one billion soft elastic straps amidst the Covid-19 pandemic.
The Austria headquartered company said that it has found a way to convert a production line at it's Gronau plant in Germany to manufacture soft, elastic straps for face masks.
The firm said that the elastic material replaces the rubberised band that holds the mask to the face, therefore allowing for quicker operational speeds of the machines in comparison to rubber which is slower.
Dr. Michael Trinkaus, director of R&D and application engineering for Mondi's personal care components division, said, "Mondi Gronau is working to provide straps that will fit more than one billion nonwoven face masks. As there is increasing demand for such types of face masks, we are building up our capability to meet this demand. By producing this soft elastic strap we are able to produce more volume to meet growing demand."