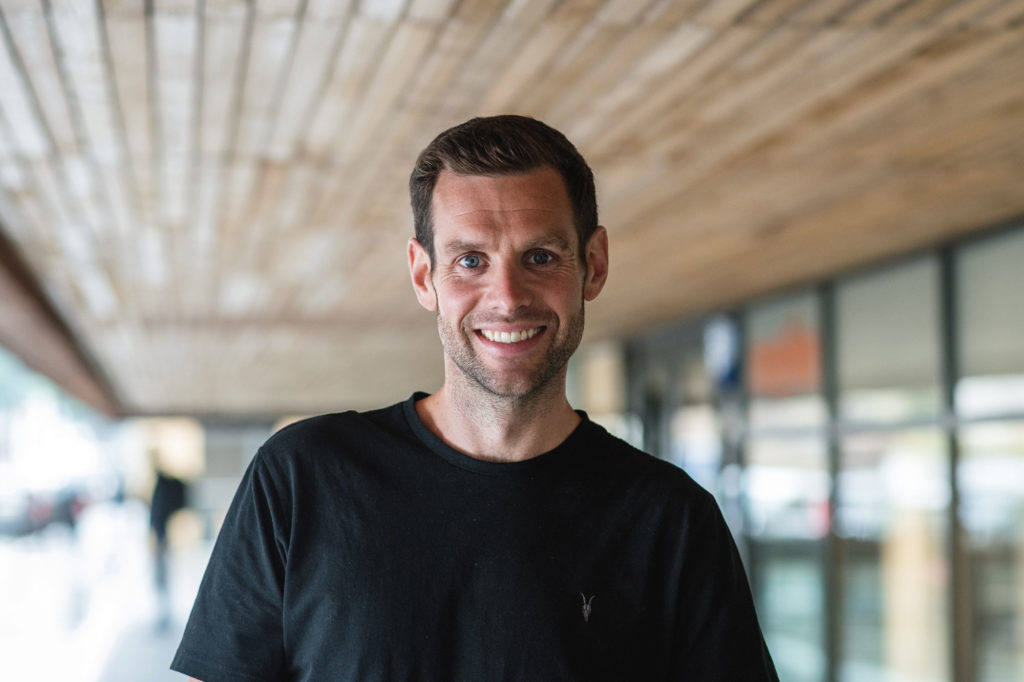 PRODUCT packaging accessed using mobile phones may sound like a strange concept, but one Internet of Things (IoT) firm insists such connected packaging is the future.
London-headquartered SharpEnd has done extensive connected packaging work within the alcohol industry, mostly in the whisky sector – a feat not to be underestimated, given the proud heritage of such tipples. As Rob Hollands, MD of the SharpEnd told Packaging Scotland, ten years ago our televisions weren't connectable, let alone whisky bottles!
"It will get to a point where it's just the default – consumers are looking for that code to scan or point to tap to get additional information, then authenticate it, and for us (that's) a lot of this work we're doing now," he explained.
Rob said it would be impossible for heritage brands to not be in the digital and social world today – regardless of who their target audience is – meaning that firms now realise that they have to engage with consumers through digital channels.
In 2017, the firm partnered with Irish whiskey firm Jameson. To celebrate St Patrick's Day, consumers in Ireland were able to tap their phone on Jameson bottles to unlock access to exclusive giveaways, product information and quizzes.
Rob said that products being on shelves and in the hands of consumers will 'always dwarf any other media opportunity' that a brand will get. He continued, "I think sometimes that we underestimate the fact that actually just showing your consumers that you're innovating and doing things differently, you're adding value through creative technology. There's a lot to be said for that."
In the Jameson instance, an NFC chip was inserted into the bottle to ensure it was compatible with mobile phones. Given the increasing scrutiny over excessive packaging, such a method could possibly fall under that microscope.
Rob, however, said that work is carried out with technology providers to make sure additional items do not impact the product's sustainability. He told of SharpEnd's work with Unilever, in which a 'sortscanner' was developed. The barcodes of Unilever products could be scanned by consumers to receive advice on how best to recycle the product based on their geolocation.
"I definitely think there's an opportunity for connective packaging and creativity and technology to help support sustainability," he added.
The key point in digital packaging is that there has to be an incentive for the consumer. Rob told of discussions he has had with sceptical clients, who had a discerning view of digital packaging due to their own experiences.
"When we go in to talk to clients and they tell us that 'three years ago we trialled a QR code on a pack and it was a total failure', once you start to unpack that with them, a lot of their work would've been focused on getting the actual code on the pack and then all of a sudden they're dropping someone into a corporate '.com' website where no consumer in their right mind has ever been to before or would want to – that website is for stakeholders and they've totally forgotten to deliver the creative experience or value for the consumer."
Rob told how the firm never acknowledges that there may or may not be a technical challenge, saying that they always overcome them eventually. Instead, they see the actual challenge and opportunity as a creative one.
"What is the reason someone would ever tap or scan the product? I think you start there and try and understand that reason. What's the benefit to the brand and the consumer? Then you come up with a winning solution."
Incentives vary in terms of what the product is. As online marketplaces grow, so does the prominence of counterfeit goods. A QR logo can act as a trusted system in consumers being able to verify the authenticity of an item – with the code leading them to a site which checks that the code hasn't been duplicated and that it is official.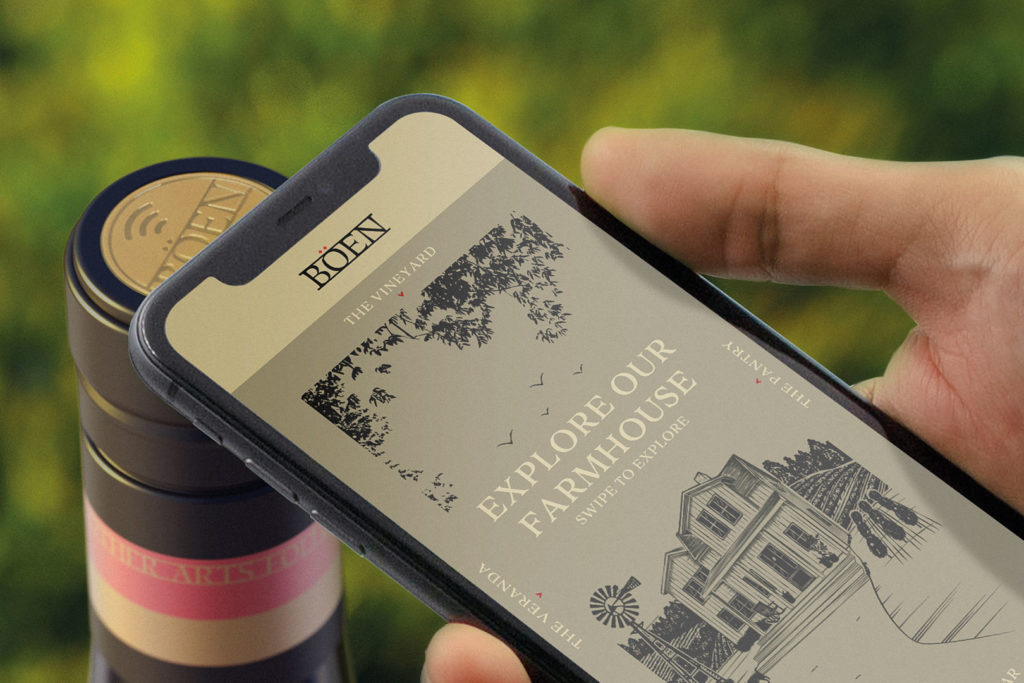 Another example is the firm's work with California-based Böen Wines. The concept was to create a virtual vineyard, which could be accessed by a user tapping their phone on the cap of the bottle. Once enabled, consumers have access to exclusive information on the wine and also access to a virtual wine cellar where they can showcase their collection of purchases.
In early 2020, Guala Closures became a significant investor in SharpEnd. The Italian firm specialises in closure tops for beverages. Rob said the investment helps move their line of work into the fast lane. "This is a young industry and it needs investment to pioneer some of these technologies, to understand how they fit into consumers' lives, so we're going to make those investments with brands," he said.