Dimaco introduces integrated solution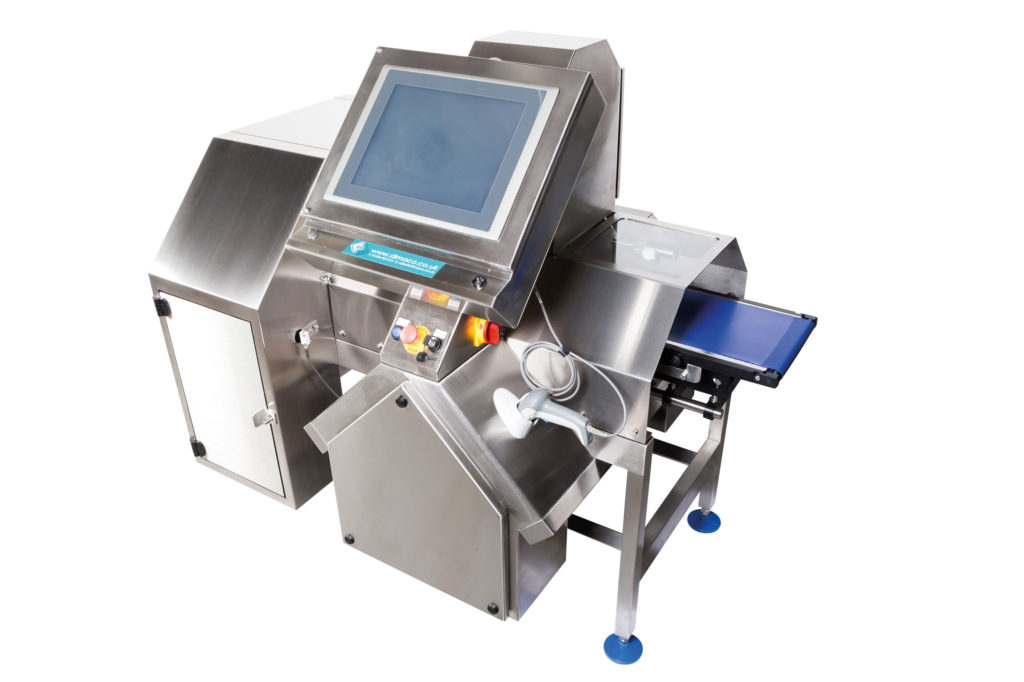 DIMACO recently announced the launch of a new combined label verification, checkweighing and metal detection system.
Described as offering 'major space saving and traceability benefits', the new machine can verify multiple parameters in a single pass in high care food production environments.
Dimaco, part of the Jenton Group of companies, explained this would help to reduce waste and bring environmental gains.
The manufacturer added that the machine uses a third less line space than installing individual machines, and has been specially designed to offer multi-parameter product verification within the smallest physical footprint.
The single machine incorporates Dimaco's label verification system, CEIA metal detector and Starflex checkweigher that is capable of sharing both product specification data and real-time results in line with 'increasingly stringent' audit requirements.
Using Dimaco's Veri-CENTRAL database, the new model also allows 'easy' data capture, storage and analysis.
Dr Russell Sion, managing director at Dimaco said, "Checkweighers, metal detectors and label verification systems are often found together on food production lines as part of the online QA system.
"Having three discrete systems poses a number of problems both physically and operationally. Firstly, line space is almost always at a premium so any technological change that can reduce space will always be welcomed.
"Secondly, metal detectors, checkweighers and label verification systems may have to share the same data – often in real time.
"Working with both CEIA and Starflex, we designed a machine that fully integrates all three functions with high performance label verification, checkweighing and metal detection operation, and provides the significant benefits of data sharing. For example, all machines can be set from one batch of data and without any more operator intervention than scanning a single product code. Plus, all test results from the three machines will be stored in a single secure and auditable database."
Dimaco explained that its Veri-CENTRAL database is capable of being fully integrated into a food processor's production systems. It is key to allowing the vision system, checkweigher and metal detector to share production and inspection data in real time.
Dimaco's new system is operated via a single touchscreen and can be set up from one barcode.