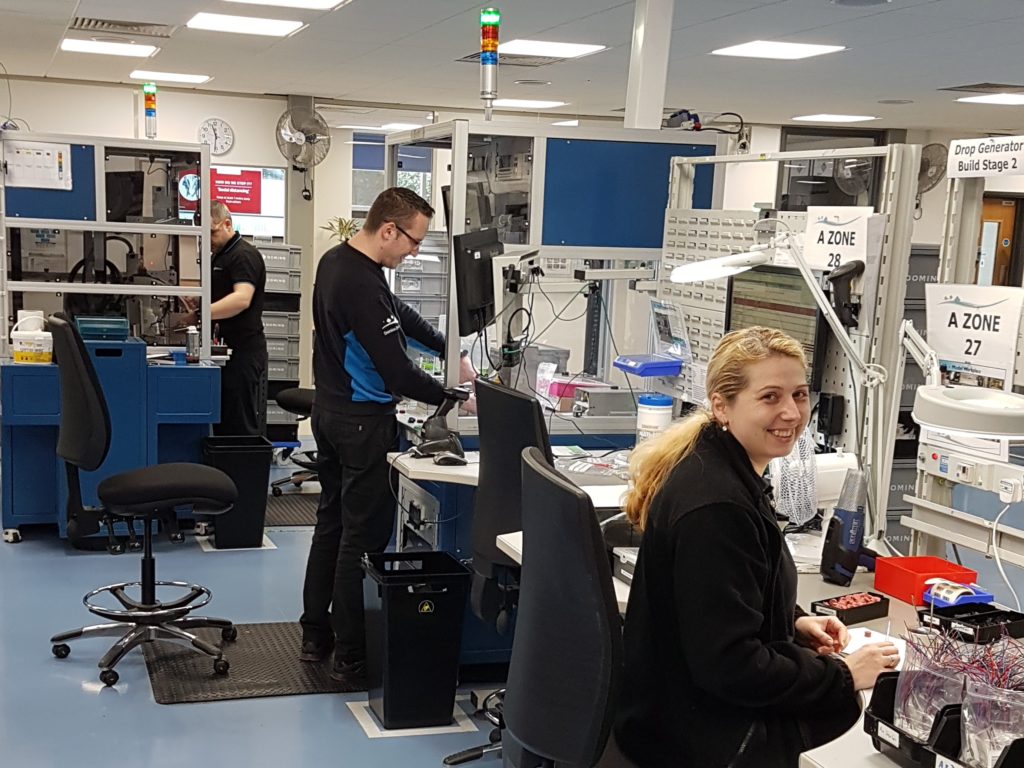 DOMINO Printing Services has divulged details of its role in supporting customers in key sectors during the Covid-19 crisis.
Since the start of the outbreak, Domino said it has seen a 'significant global rise' in demand for its printing equipment, inks, consumables, spares, and service support from manufacturers in sectors such as healthcare, pharmaceutical, medical devices, and food and drink.
Customers use Domino equipment to comply with regulations, as well as printing date and batch/traceability codes onto individual products, cases, and pallets.
Carl Haycock, Domino's operations director and global head of health and safety and manufacturing excellence said, "Our staff have risen to the challenge brilliantly. All office personnel are now working from home, and in terms of our production team, any people at high risk are self-isolating. We are communicating daily with our employees globally to update them on safety best practice and providing support to help those adapting to working from home or in self-isolation.
"We have also put in place a number of controls to minimise exposure for those coming into our manufacturing operation. This includes no visitors, workstations which respect the social distancing recommendations of two metres, and strict adherence to hygiene measures in line with the official Government guidelines in each of our countries of operation.
"We are fortunate in being able to respond smartly to the evolving situation as we have an agile supply chain with key assembly hubs close to our markets from which customers can be supplied with short lead-times. We are also able to hold significant stock of strategic items."
Robert Pulford, Domino's CEO added, "This is a hugely challenging time for us all and I am extremely proud of our teams who are working to support customers in the essential sectors which need to function well to get through this crisis. We will continue to put our employees' health first and will adapt all our working practices to ensure we can both protect our teams and keep the world's manufacturers running to provide us all with the vital supplies we need."