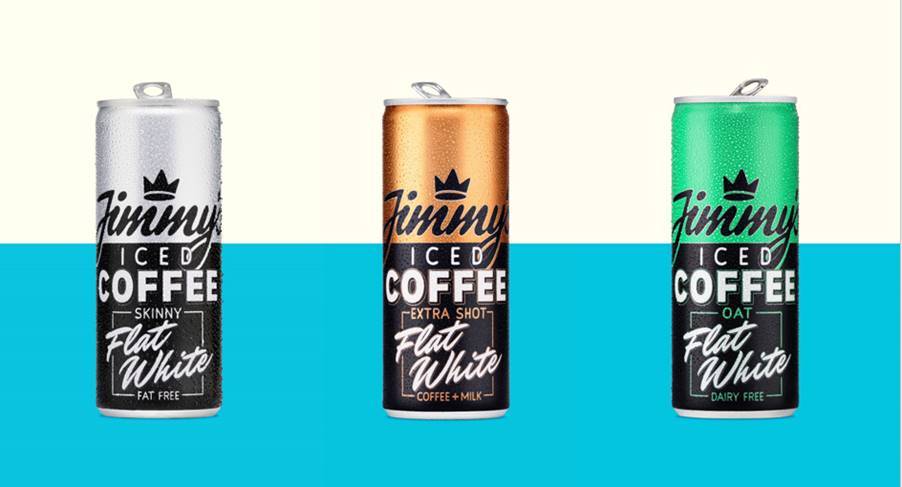 BALL Corporation has created a collection of newly designed recyclable 250ml cans in partnership with Jimmy's Iced Coffee.
The Dorset-based coffee firm has set a target of removing all plastic from their packaging in 2020. The partnership between the two companies began in 2019, when Jimmy's launched their Flat White drink in cans.
Earlier in 2020, Ball earned the Aluminium Stewardship Initiative (ASI) certification for all 23 of its Europe, Middle East and Africa beverage can plants. Which the firm said is a 'major' sustainable milestone for them.
Luke Wilkes, operations director, Jimmy's Iced Coffee, said, "Championing sustainability has always been at the heart of Jimmy's offering, so switching to aluminium is a natural next step for us. Infinitely recyclable aluminium allows us to supply our customers in more environmentally friendly packaging and further embed sustainability in our business. We're excited to be working with Ball who are one of the leaders in this area."
Greg Mucha, European business development manager, Ball Beverage Packaging EMEA, said, "With more consumers, retailers and brands demanding sustainable solutions, aluminium cans, which can be recycled over and over, without loss of quality, are the fastest growing packaging type in Europe. At Ball, we love to work closely with customers looking to transition to a higher performing package and our recent ASI certification for all our EMEA plants and commitments to renewables demonstrates that we are fully committed to sustainable business."