O-I was at the forefront of a prestigious project to produce a premium, commemorative Scotch whisky bottle to mark the International Wine and Spirits Competition's (IWSC) 50th anniversary.
The glass manufacturer used its EXPRESSIONS solution to package a special blend, created by five of the biggest names in the whisky sector.
To mark the 50th anniversary, master blenders from Whyte and Mackay, Diageo, The Edrington Group, William Grant & Sons and Glenmorangie collaborated on the special blend, sampled by guests at an awards banquet in London's Guildhall.
Established in 1969, the IWSC was the first competition of its kind, set up to promote the world's best wines, spirits and liqueurs. The competition receives entries from over 90 countries.
To celebrate five decades, an anniversary Scotch whisky blend was created, comprising 50 different components. The whisky was made up of 15-year-old over blended malt and grain from a range of top distilleries. Just one cask was produced and filled in specially commissioned glass bottles, designed and created by O-I.
The company's design features a 70cl and a 50cl variant of glass bottles. O-I: EXPRESSIONS is described as a digital printing solution, which allows customers to meet demand for personalised packaging.
Steve Holden, commercial director UK & Ireland at O-I Glass told Packaging Scotland, "The IWSC approached us to ask if we could design a bottle. They said they were going to produce a blended whisky with five different blends and wanted a bottle that was a bit special that they could have available on the night on the tables.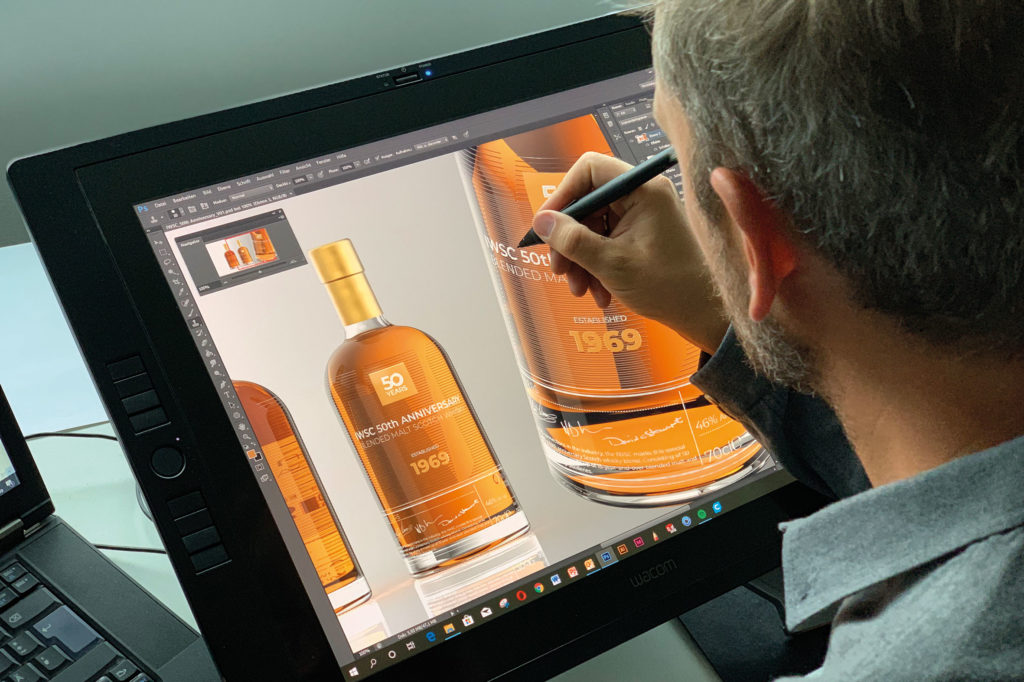 "We used our Expressions technology. We have a design base in Germany, which worked with IWSC on a design that recognised the five distillers involved in the project, and recognised the 50 years of the IWSC.
"I attended the awards night. I've been to a number of Burns nights where the haggis gets piped in. It was the same with the whisky! Towards the end of the meal, the whisky was piped in, with a bottle placed on each of the tables."
Steve described the reaction to the bottle as "fantastic".
"It's very tactile; parts of it are subtle in terms of the embossing and logo," he added. "There are 50 lines around the bottle. Also, the signatures of the five distillers involved, so it's something very different. It was put on a plinth on each of the tables. I was going around the tables and most of the bottles, quite frankly, had gone! People obviously looked at them as a great souvenir."
Steve said one of the major benefits of the EXPRESSIONS solution is the fact the starting point is a standard bottle. As O-I begins to develop and commercialise it further, that should make it easier for spirits companies to come on board.
Steve added, "People want to try different things; they want things to be more personalised, more customised. The beauty of this is we can do it in small runs. We're not talking about having to make billions. We can actually change from bottle to bottle. We can have a fairly standard design and then each bottle can be different.
"For example, if it was an event you could print off the names of each person attending the event on a single run. It allows that ability to be extremely flexible and customisable."
Steve has been with O-I for just two years. Despite glass manufacturing being seen as a fairly traditional industry, he has already noted things changing very quickly.
"From a technology perspective, we're investing in a new glass manufacturing technology called Magma, which is a whole new approach to how we make glass in terms of the furnace side, the ability to turn it on and off, the ability to change colour quickly.
"That's something we're already setting up in the States and we've got a plan to move it into Germany later on this year. On the glass making side, there's a lot changing."
In terms of EXPRESSIONS, O-I started trialling it last year, having invested around 5 million euros in France.
"The initial customer base has been wine customers," Steve said. "We're now in discussions to expand that beyond wine customers and obviously on the back of the work we did with IWSC, we're in talks with all our customers and their brand teams about how this might work for them. They're constantly looking for different ways of presenting limited editions or gift packs. There's tremendous interest in how this could work for them."
The bottles also bring sustainability benefits. Because the starting point is a standard bottle, O-I can apply the printing technology direct to that bottle. Previously, if a customer wanted a limited edition bottle, it would potentially have required a lot of changeovers for a very short run.
Mark Schneider, head of sales and marketing at the IWSC, said the organisation was "over the moon" with the bottle produced by O-I.
"The drinks trade changes quite quickly," he said. "Over the past 50 years you can see the trends and how things are changing. Every single day there's something new coming along. We have to reflect that. We want to be a hub for industry where we can bring distillers, winemakers, buyers and decision makers together for the good of the whole drinks community.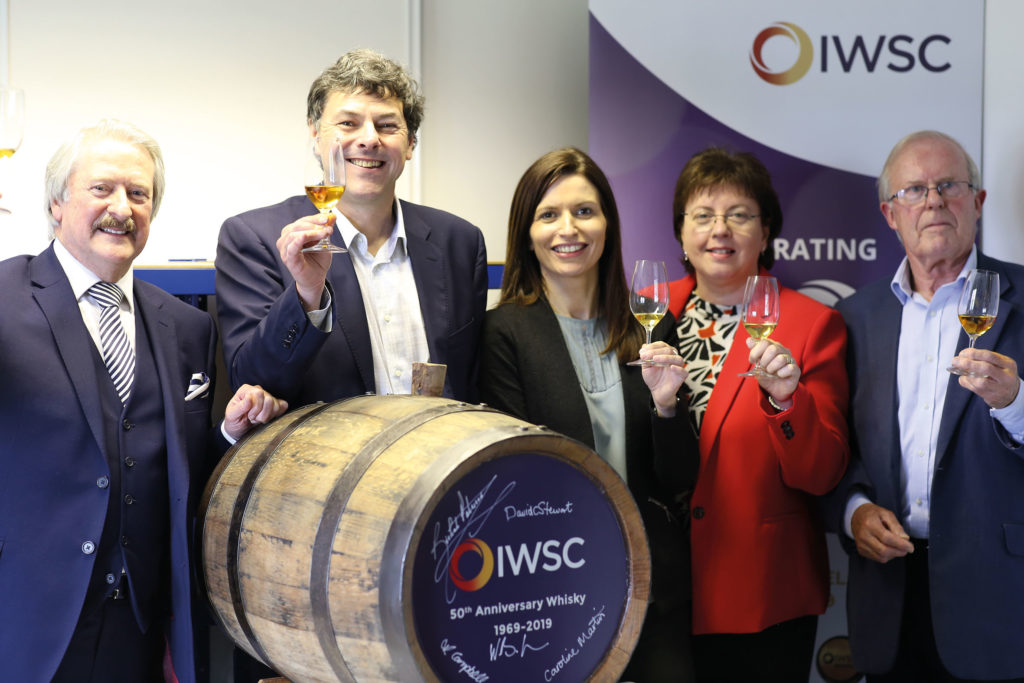 "We asked five key distillers if they could help us with a blend to celebrate their 50th anniversary. They worked together and created a blend that was a blend of all of their whiskies, with 50 different elements.
"We wanted a special bottle to encompass that. We presented it at the awards ceremony. Everybody had a glass. I sadly wasn't there on the night so I haven't tasted it. I was asking my colleagues today in the office and it was a really good blend. It was quite peaty. It went down really well. We kept a couple of bottles behind as a memento of the occasion."
Mark explained that the IWSC worked closely with O-I to create something that would stand out.
"This design we selected was able to include all the signatures of the blenders and created something that was really special and unique," he added. "Also, functionality of the glass bottle had to be really important.
"It was exactly what we envisioned. In fact, it was probably better than we ever thought we could get. We were over the moon with the final product we were given and a lot of the feedback we got from people at the awards ceremony was exactly the same. It's such a standout bottle that encapsulated our 50 years. It has that bespoke, premium design, which respected the whisky. This is a one-off whisky; it will never be re-created again. So, having a bottle to present it in was key for us."