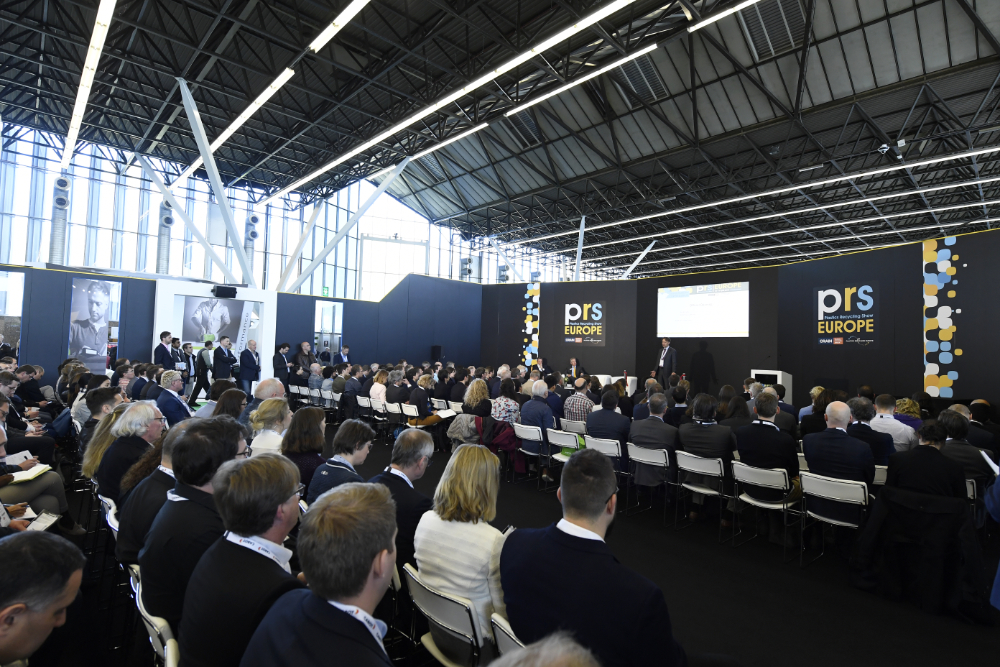 ORGANISERS of Plastics Recycling Show Europe (PRSE) have confirmed the full speaker line-up for the event, which takes place at the RAI Amsterdam on March 25-26.
The main conference focus will be on examining the latest European regulatory developments in plastics recycling and solutions for the circular and sustainable use of plastics.
The opening session, called The New Reality for Plastics, will look at developments in plastics-related EU legislation, the European Green Deal, the Circular Economy Action Plan and the industry's answer to ongoing legislative changes. Mattia Pellegrini, head of unit: waste management and secondary materials, DG ENV, European Commission will deliver the opening keynote speech. Other speakers include Chris McNally (partner at McKinsey & Company) and Maria Ciliberti (VP marketing and new business development, Polyolefin at Borealis).
On Day Two, a session called Global Solutions and Regional Actions on Plastic Waste will feature Daniel Merillet of The One Project, Hans Axel Kristensen (CEO of Plastix A/S) and Dorothea Wiplinger (sustainability manager – strategy & group development at Borealis). They will explore solutions to the problem of marine litter and highlight the latest initiatives in combating unwanted plastic waste in the environment.
Materials focus sessions will be overseen by the relevant working group chairmen from Plastics Recyclers Europe. They will run across both days and will explore the challenges, issues and opportunities within the sector for plastics recycling. The first day features sessions covering PET (polyethylene terephthalate), PVC (polyvinylchloride) and technical plastics. Day Two stitches attention to the current status of polyolefin waste streams including high- and low-density polyethylene (LDPE and HDPE). A new session added this year looks at the latest polypropylene (PP) and polystyrene (PS) recycling.
Among the speakers in the first day's PET session is Norwegian entrepreneur Kjell Olav AmdamMaldum, CEO and chairman of Infinitum and long-time advocate for improved PET bottle recycling. Other leaders in the PET recycling sector joining the panel include Christian Crepet (MD of Petcore Europe), Jean Claude Würmli (MD of PET-Recycling Schweiz, and Valerie Bürstner (head of sales at Interseroh Dienstleistungs GmbH).
Speakers in the technical plastics session include Sylvie Thomas (head of EMEA sustainability policies at Lexmark), Luc Lavergne (CEO of Lavergne Group) and Karl Edsjö (director environmental & European affairs at Electrolux).
Winners of the annual Plastics Recycling Awards Europe will also be announced during the second day of the conference.