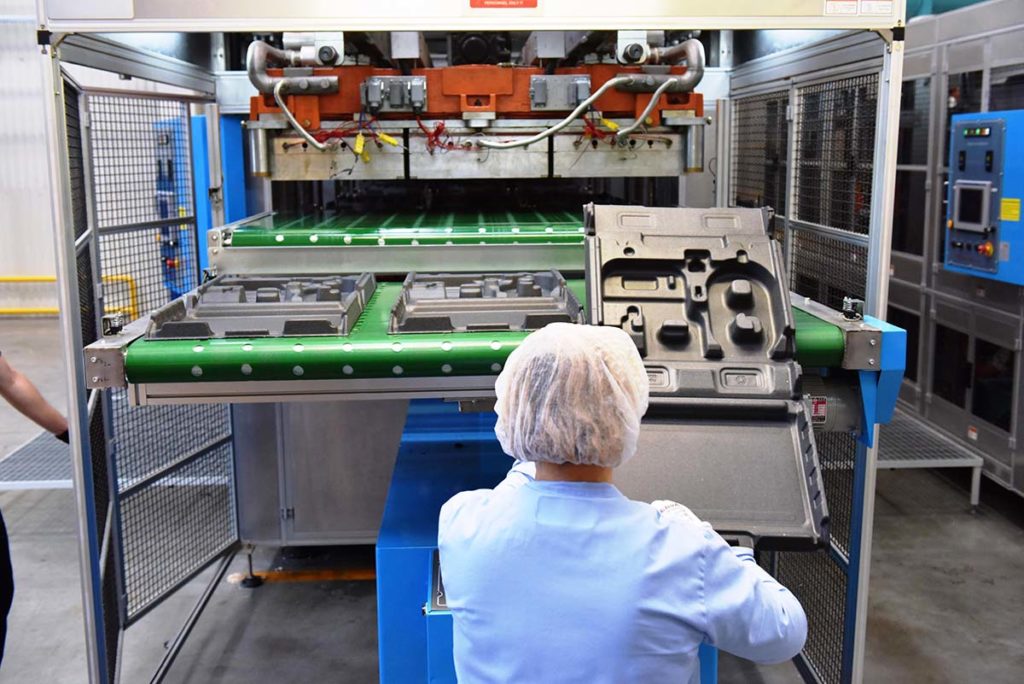 CREATORS of Fibrepak have said the material, which utilises thermoformed wet pulp, is an 'ideal solution' for firms searching for sustainable packaging.
Made from locally-sourced FSC-certified materials, Fibrepak is described as a 'high quality, thin-walled and smooth sided', meaning packaged products do not get scratched. It can also be recycled in traditional waste streams along with paper, compostable and biodegradable materials.
Fibrepak is a sub-brand of thermoformer TEQ, which was recently acquired by Sonoco.
"We launched Fibrepak in response to a growing demand from customers that were keen to embrace sustainability," said Anne-Sophie Belamine, European sales director at TEQ. "The advent of thermoformed fibre gave us a great opportunity to combine this latest technology with our vast experience of thermoforming to deliver bespoke, complex and high-quality packaging for a range of customers, including those in cosmetics, fruit and veg, homecare and electronics."
Fibrepak is a dust-free material and non-toxic. Production takes place at the company's facility in Poznan, Poland. During manufacture, natural fibres are converted into 'high tolerance' thermoformed pulp products using a vacuum technique and 'cure-in-the-mould' technology. This uses heat and pressure to press and evaporate fluid from the fibres, which is said to leave a completely dry product at the end of the process.