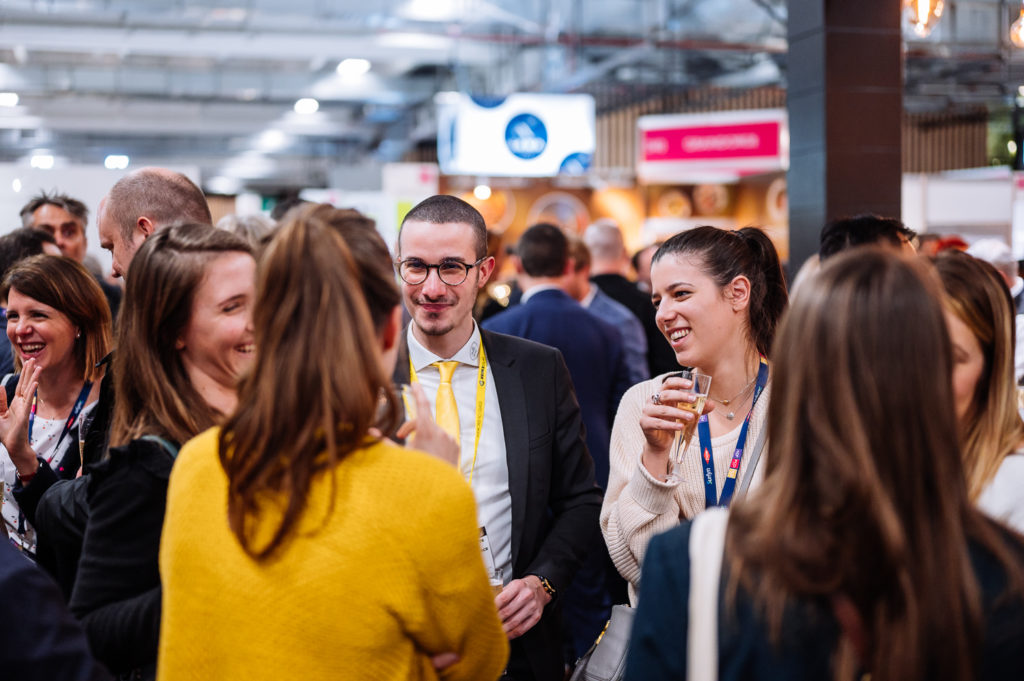 ORGANISERS of ADF&PCD and PLD Paris 2020 have hailed the event the 'most successful' edition to date.
More than 10,000 visitors attended the exhibition for the aerosol, dispensing, perfume, luxury drinks and cosmetic packaging community. 90% of the 650 exhibitors have already reserved stand space for next year's show.
The 2020 event included 141 new exhibitors, with highlights including the launch of PLD (Packaging of Premium & Luxury Drinks), the ADF&PCD Awards, and a conference programme spread across four theatres which featured speakers from leading brands.
Companies such as L'Oréal, Martell Mumm Perrier Jouet, Chanel, LVMH, Coty, Unilever, Procter & Gamble, Remy Cointreau sent teams of packaging decision-makers across design, marketing, packaging technology, purchasing and R&D to the event.
The event also extended its international reach, with attendees from 84 countries. The event also hosted a Korean pavilion for the first time.
Josh Brooks, event director at ADF&PCD and PLD Paris 2020 said, "We worked hard to build our visitor experience around the four key pillars of learning, inspiration, sourcing and networking, and we're very pleased that the feedback from exhibitors and visitors suggests the show successfully delivered in each of these areas. Most of all, this is an event where companies come not only to plan projects but to execute them, and to do business with both new and existing suppliers. We saw bigger teams – and therefore more buying influence – attending from the top brand owners. This suggests that the show is only becoming more important as an essential element in the innovation and buying process for the sectors it covers.
"Alongside that, our high-level Talks programmes delivered on their ambition to move the debate forward and to share knowledge around key issues such as sustainability and eco-design for packaging and design for the digital consumer. These are the big challenges the industry is facing over the coming years and both our speakers and our ADF&PCD Awards winners – as well as many of our exhibitors – proved that the industry is making progress towards developing strong solutions to these challenges and is thinking big in its approach."
The issue of sustainability was a hot topic at the show. Nicolas Moufflet of Lys Packaging called for brands to reconfigure packaging strategies to plant-based materials, coupled with nationally mandated domestic composting strategies. Monique Large of Pollen Consulting recommended the beauty sector looks seriously at decarbonisation, the process of removing carbon from the air and capturing it in products and, potentially, packaging.
Carole Carpentier of NGO Progrès et Enviro challenged businesses in the cosmetics and drinks sectors to step up and support its 'Gestes Propres' anti-littering campaign in France.
The new PLD Talks theatre hosted a number of keynotes, including the public unveiling of Camus' digital platform for hyper-personalised spirits packages. The approach is said to blend technology with an ecosystem of craftspeople to offer exclusive runs of 'made to measure' packages for high-end customers – and at scale.
Dates for ADF&PCD and PLD Paris 2021 have been confirmed as 20-21 January 2021.