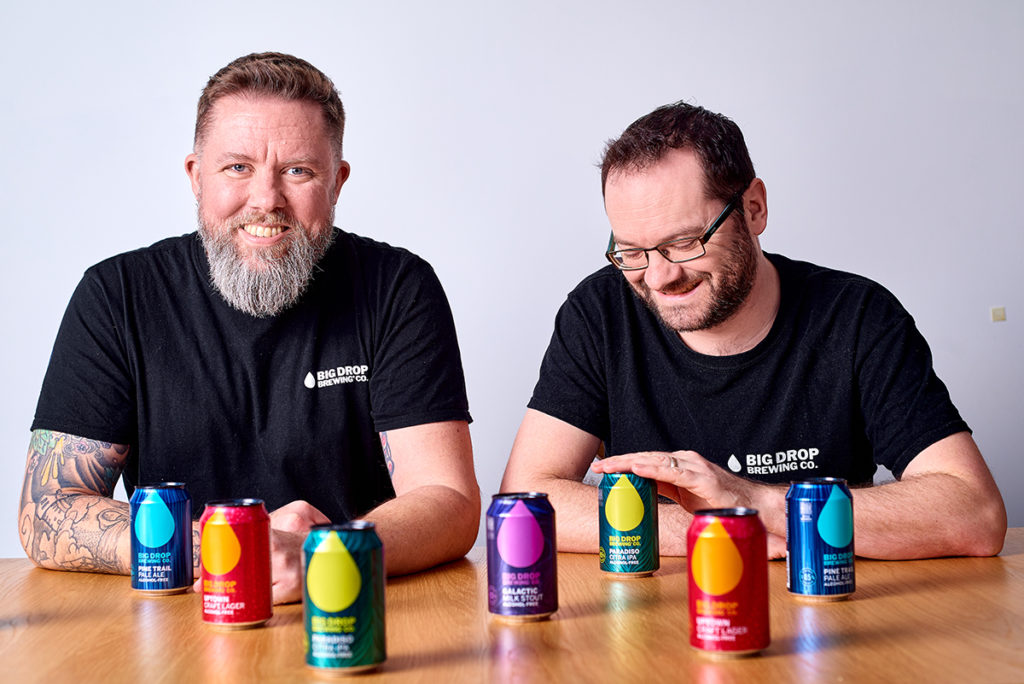 BIG Drop Brewing Co has revealed a new packaging design for its range of non-alcoholic beers.
Founded in 2016 by Rob Fink and James Kindred, Big Drop has specialised in making beer without the booze. The firm has now unveiled a new look, featuring a 'bold' design.

Big Drop said the new packaging range is inspired from the beer itself: the flavour, colour and aroma of each different style. Each of the designs are based on an environment that is linked to the individual beers' style, and which inspired the names, illustrations and colourways.
The vision was created by London-based design agency Foundation working with James Kindred. The design will be rolled out onto Big Drop's full range including the Sour, Brown and Golden ales.
James said, "Working with Foundation on this re-packaging project has been brilliant and the results speak for themselves. 2020 is a big year for the brand, and this bold new design direction starts us off in a fantastic way."