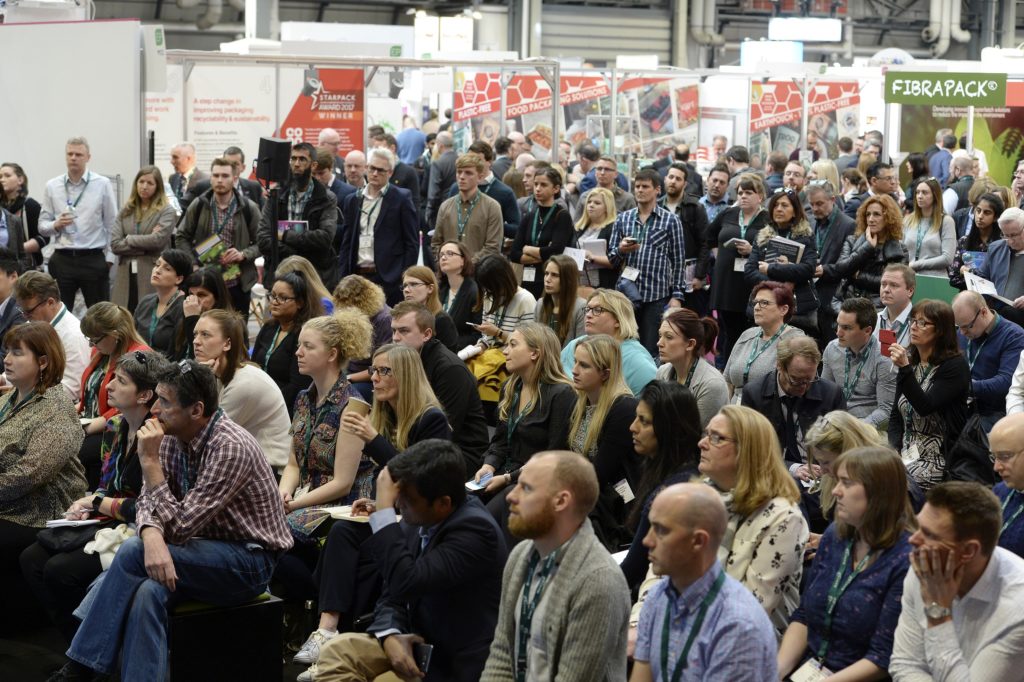 ORGANISERS of Packaging Innovations 2020 have revealed more details of this year's speaker line-up.
Representatives from the likes of Coca-Cola, Dixons Carphone, Carlsberg, Wrap and Britvic will be involved in the seminar programme when the exhibition returns to Birmingham's NEC on February 26 and 27.
Two new seminar stages will debut at the show: The Design Innovation Stage and the Printing, Packing and Fulfilment Stage.
The Design Innovation Stage will offer advice on bridging the gap between design and technical production as well as overcoming challenges such as sustainability.
A panel discussion will explore design for online retail. At a time when food delivery apps are experiencing rapid growth but packaging concepts favoured by fast food brands remain better suited for collection, the role of pack designers in moving these markets forward will be looked at. The panel will include specialists from Sustainable Design alliance, Tim Horse Design, CommonVC, and Elmwood Leeds.
On Day Two, TerraCycle's Loop system will be analysed. The system made headlines last year as a solution to help consumers reduce waste by reusing containers. James Pryor, co-founder and creative director at Touch, will discuss the process of creating a reusable concept for Häagen-Dazs.
The stage will also be the setting for discussions on themes including the packaging materials of the future, aiding the circular economy in FMCG sectors, and the challenge of designing packaging without plastic.
Meanwhile, the Printing, Packing and Fulfilment Stage will explore the packaging supply chain, with forums for the labelling, printing, fulfilment, and logistics sectors.
Flexo will take centre stage when Jo Stephenson, director at PHD Marketing, and Chris Tonge, director at Ultimate Packaging, discuss how personalisation can benefit brands' packaging.
Automation will also be on the agenda with Reeco and XPO Logistics exploring how innovation can accelerate the manufacturing and distribution process. The seminar programme will also look at the impact e-commerce growth has had on the logistics sector, and which segments of the print for packaging market are ideal for diversification.
Elsewhere, sustainability will be the focus of the Ecopack Stage when the BIG Carbon Debate debuts. Specialists from brands including Coca-Cola, Wrap, and OPRL will attempt to move the conversation forward by offering a 'holistic' view of the issue of sustainability and explaining how collaboration throughout the supply chain can create eco-friendly packaging.
Sector-specific insights will be on offer on the Industry Forums Stage with content for the food, drinks, beauty, e-commerce, retail, beauty and pharmaceutical industries. Topics include how design can be leveraged to aid sustainability in the drinks sector, balancing stand-out aesthetics with recyclability in beauty, and how packaging can adapt to the new retail landscape.
Victoria Blake, event director of Easyfairs' UK packaging portfolio said, "Our seminar programme offers visitors a chance to hear from a cross section of the packaging industry, bringing together leading names from across the supply chain. As the UK's largest meeting place for packaging professionals, the show offers the perfect environment for visitors to discover new ideas and forge collaborations to further the capabilities of their packaging."