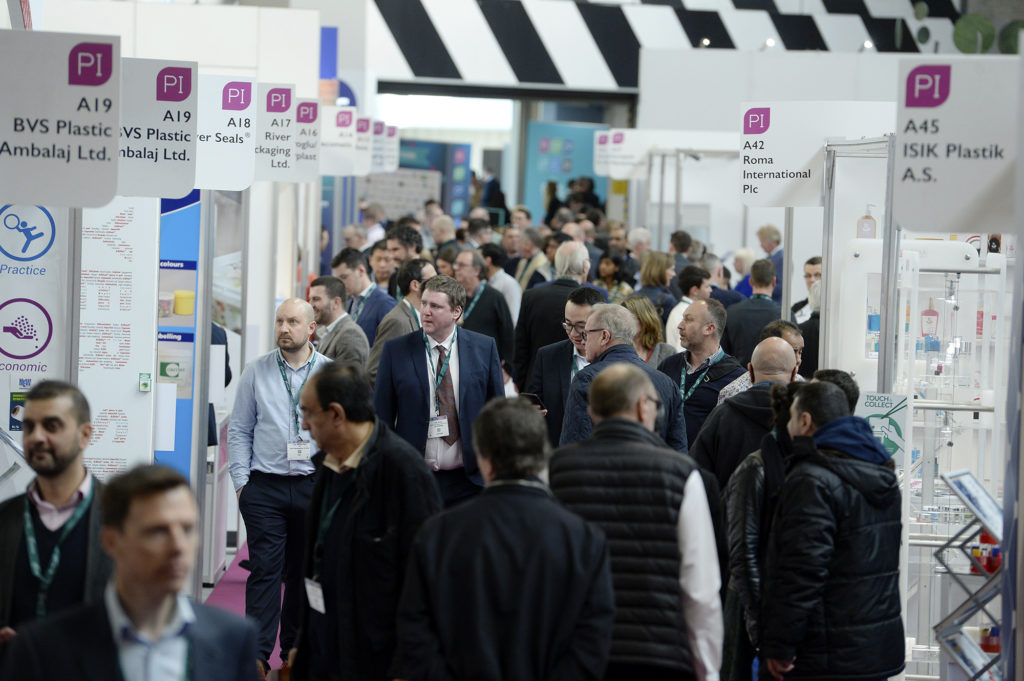 VISITORS to Packaging Innovations 2020 will get a rare glimpse into the future, according to the show's organisers.
Around 300 exhibitors will showcase their latest products and solutions when the two-day event returns to Birmingham's NEC in February.
Packaging Innovations and co-located events Empack, Label&Print, Ecopack and Contract Pack & Fulfilment, will focus on the biggest issues affecting the packaging industry today including sustainability, digitalisation, design challenges and diversification.
One of the new features for 2020 is the introduction of a seminar podium called the Design Innovation Stage. Exhibition organisers Easyfairs put together an advisory board comprising of industry thought leaders from various associations, suppliers and visitors to the show to identify some of the biggest challenges currently facing the packaging sector.
Victoria Blake, Divisional Director of UK Packaging at Easyfairs, said one of the main points which came up was the importance of getting design right at the very beginning of the supply chain.
"There is, in some cases, a lack of technical knowledge for those designers of packaging," Victoria told Packaging Scotland. "Whether that is an agency designing the packaging or a packaging designer within a brand, or even a designer that fits within a supplier…what we want to do is try to bridge that knowledge gap and essentially we're doing that through this stage."
The Design Innovation Stage will sit within a new area of the show called Visit the Future – which is a running theme throughout the event.
Victoria added, "We want visitors to come to our show and be able to see what is cutting edge and what is the next innovation in their industry. Within that area we also have a Start-Up Zone, which we did have last year but it's going to be bigger this year with more start-up companies exhibiting. We're also doing a showcase of all the most innovative products on the show floor. The focus really is what's new, and also what's new and can help the industry with their current challenges."
Victoria believes the Birmingham event will appeal to 90% of the packaging supply chain, with only raw materials and logistics not covered. "If you're looking for something that's for design or creativity, all the way through to materials and then machinery and technology, then really we are the show for you," she explained.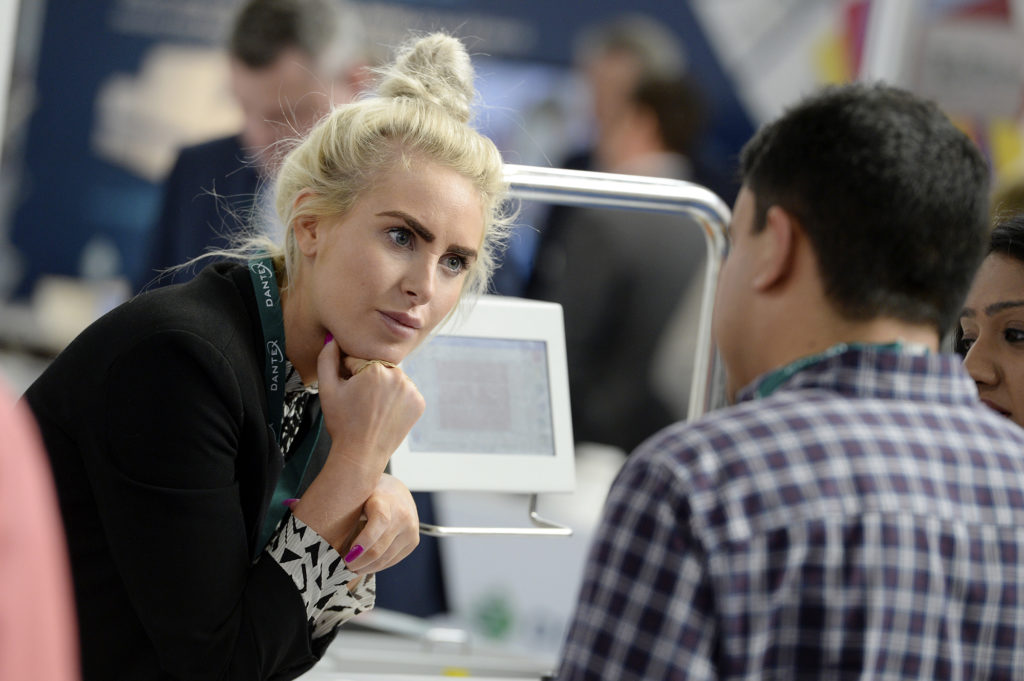 Recent Packaging Innovations events in both Birmingham and London have attracted huge crowds to the Big Plastics Debate, where industry experts, along with specialists from blue chip brands, have examined the alternatives to plastic and assessed the environmental impact of various materials.
This time around, the conversation has evolved, and the Big Plastics Debate has morphed into the Big Carbon Debate.
Victoria explained, "This is something the industry is really keen on supporting. We're not talking now about whether it's plastics or non-plastics. We're asking how can we get to a point where we're carbon-neutral in packaging? We will have a big debate on that at the show, with keynote speakers and panellists.
"Our suppliers are really focused on the carbon effect. We recently went to see one of our exhibitors, Innovia Films, at their facility in Carlisle. They are introducing a new family of renewable polypropylene films under the Encore name. These products are produced from an organic waste source, enabling the films to reach cradle to cradle carbon neutrality.
"We also have another exhibitor called Henry AR Alderney Race, who will highlight the benefits of its Stakker Roll Cradles for palletisation and its bespoke moulded fibre packaging.
"We've got some key players pushing the boundaries in terms of sustainability, but most of that is a real focus on carbon."
Other environmentally friendly products set to be introduced at Packaging Innovations include Camvac's new biodegradable and compostable metallised film; Megaplast's Eco Fiber Film (developed to include reinforcement fibres to increase tear resistance and efficiency); and Wrapid and DuPont Teijin Films Mylar ® rPET lidding film range for the food sector (made from 50% post-consumer recycled rPET sourced from European deposit return schemes).
The Empack area of the exhibition, which is concentrated on machinery and technology, will have a major focus on Industry 4.0, looking at factors such as digitalisation and smart packaging. Labels will also feature prominently with a look at how printing companies can diversify into packaging.
With so much going on and a wide variety of companies and products, Victoria stressed the importance of standing out at the event – and urged exhibitors to get in touch if they're planning to showcase anything out of the ordinary.
"We've got around 300 companies taking part and we really want to work with them in terms of informing and educating the market and the visitors who attend," she added. "If exhibitors have something new and innovative that's cutting edge, we want them to let us know so we can help get that message out. That can be getting involved in some of the seminars or doing demos on their stand. If they're aligning with what our message is for the show, which is basically future innovation and sustainability, then aligning with key messages of ours will really help get the message across to the market."
The continued success and expansion of Packaging Innovations highlights the relevance and importance of trade shows in an increasingly digital world. Victoria said there remains no substitute for face to face interaction with peers and potential customers.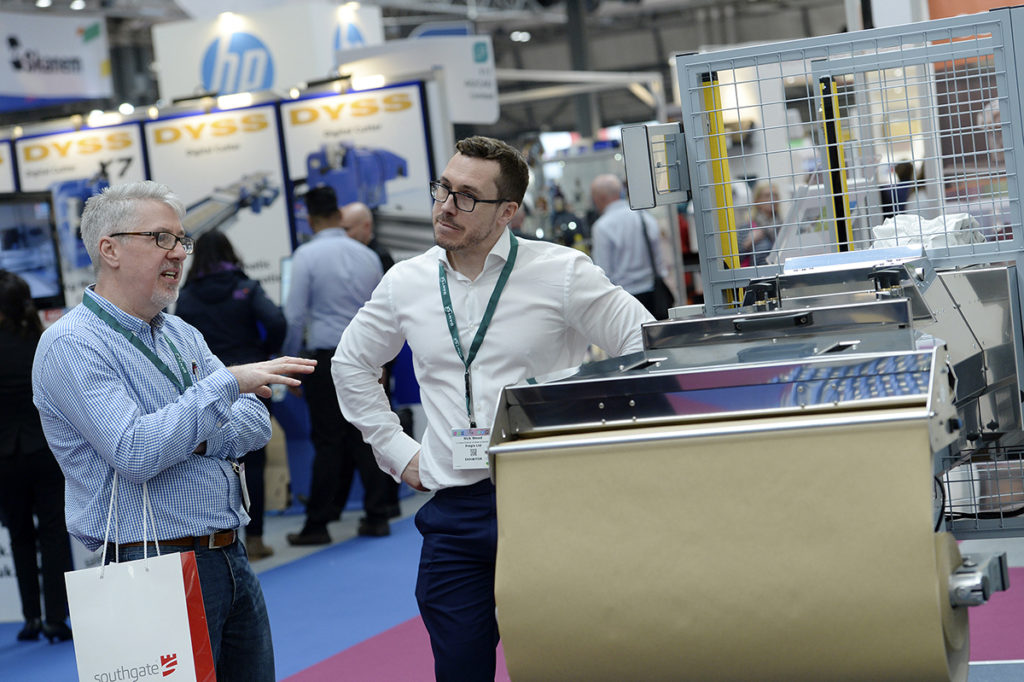 "You really need to grab those opportunities (face to face meetings) when you can because everybody is always so busy," she explained. "There's nothing more powerful than networking with your industry, whether that's learning from industry peers or bouncing ideas off suppliers. The opportunity at trade shows to physically touch and see products is important. That can't be achieved over email or conference calls. Our show offers an opportunity to do that in abundance and under one roof in a short space of time.
"I think the average visitor and exhibitor would probably take around six months to arrange and attend as many meetings as they achieve in just the two days of our show. It is a time and cost-effective way to do business but, of course, it's our job and our responsibility to make sure that in those two days there's a real representation of industry at the show. They should be able to come to the show and understand and see what's going on today, and tomorrow."
• Packaging Innovations; Ecopack; Contract Pack & Fulfilment; Label&Print; and Empack will take place at the Birmingham NEC on February 26 and 27, 2020. For more information, visit www.packagingbirmingham.com