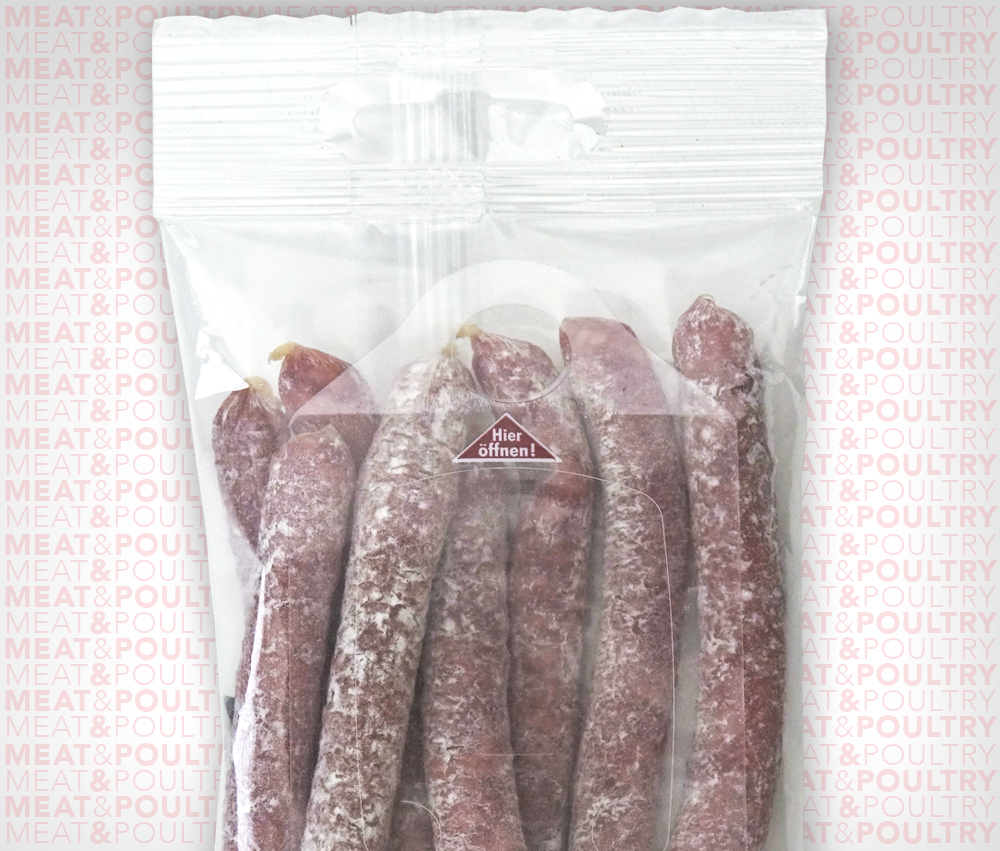 MANUFACTURER Ilapak says it has developed packaging machinery solutions for Europe's thriving sausage market.
Due to the diversity in the market, equipment has to be flexible enough to deal with different shapes, sizes and quantities, and also be extremely hygienic.     
Ilapak has produced the Delta Flobag HFFS – described as a solution for packing sausages and other fresh, cured and cooked meat and deli products at mid range speeds in the region of 60ppm. 
The machine can switch between laminate film and Flobag vacuumed flow-pack presentations and is available as a top or bottom reel machine. Ilapak said the  Delta Flobag is particularly suited to lines running a variety of products, as the machine automatically cuts the pack size to each product's dimensions.
For sausage makers operating product lines to supply the major supermarkets with large quantities of uniform products, Ilapak has a speedier system in the shape of the Delta 3000 flow wrapper. This can be equipped with a dedicated feeding system engineered specifically for fresh sausage lines.
"The challenge when running sausages is keeping them together without allowing them to rub against each other. Our engineers have designed a system that transports collations of 7-10 sausages in 'pockets' from the extruder directly to the film section of the flow wrapper," said Luca Somaini, Delta Product Manager at Ilapak.