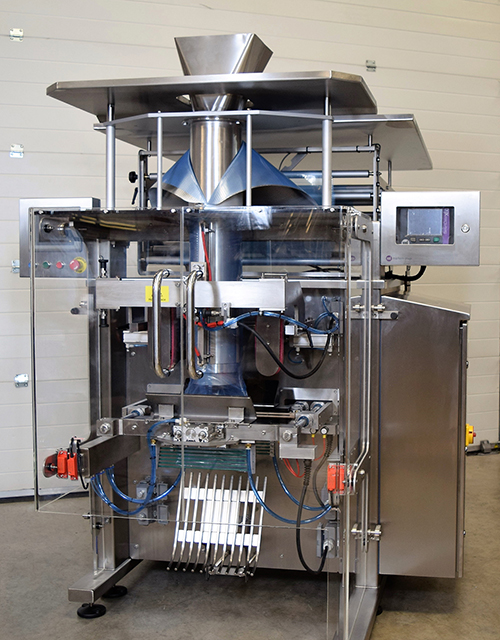 A technique that increases the bagging speed of leaf salads and is said to reduce film use and contamination levels can now be fitted to already commissioned vertical form fill and seal machines.
Machinery manufacturer GIC introduced its Leaf Salad Assisted Drop feature last year, which works by eliminating upstream choking by creating an area of low pressure in the product chute which draws salad leaves down into the bag in one single slug. 
Without this feature, the product mass can elongate into several clumps of salad leaf, increasing the chance of causing contamination by being captured in the seal.
GIC has supplied machines featuring Leaf Salad Assisted Drop to a number of companies, however, until now, the technology could only be incorporated in new machines. GIC's engineers have now developed a way to fit the feature to machines that are currently running.
"We think this is a potential game-changer," said GIC MD Andy Beal. "Salad producers are keen to reduce the amount of film they use, and they want to see fewer salad leaves sticking in the seal as it can cause contamination and downtime. They also want to increase bagging speeds. That's why we developed Leaf Salad Assisted Drop machines. The range has attracted a lot of interest, and we've sold machines to some of Europe's largest salad producers. 
"Obviously, there are a lot of packaging machines in use, and while people have been bowled over by the new technology, they're not in a position to buy brand new machines with it in. So, we tasked our design team with developing a way to retrofit the Leaf Salad Assisted Drop functionality to machines currently in use."
 The retrofit includes all the mechanical and electrical parts plus a software update.