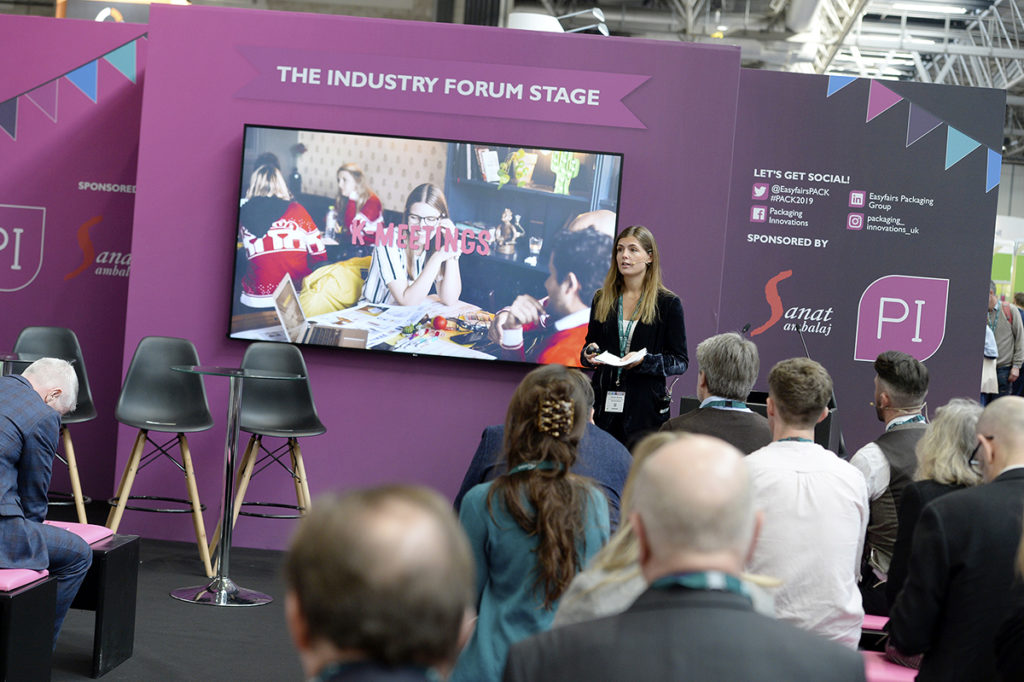 PACKAGING Innovations 2020 will include two new interactive features to help address the packaging challenges faced at every point of the journey.
Organisers revealed that the Visit the Future Hub will host a series of initiatives that bring together 'cutting-edge' designs and 'forward-thinking' minds to show how the industry is evolving. The zone will feature the new Design Innovation Stage, where specialists will help 'bridge the gap' between design and technical production. Meanwhile, the Start-Up Village will showcase six up and coming packaging companies intent on disrupting the sector with new concepts.
The Innovation Showcase will also join the hub to present 12 new solutions that can be found on the exhibition floor. The designs will be competing for the 'Most Innovative Pack' accolade, which will be voted for by visitors.
The show will also play host to the Education Hub, which debuted at Packaging Innovations London 2019, and helps connect those at the start of their careers with experienced professionals, allowing them to learn about various career options.
Victoria Blake, event director of Easyfairs' UK Packaging Portfolio said, "Our interactive features have been designed to equip visitors with the insights and inspiration they need to take their own packaging concepts to the next level. Whether it's discovering the latest trends or gaining tailored advice, Packaging Innovations 2020 will provide professionals with the tools they need to create solutions that work throughout the entire packaging journey in an industry that is constantly evolving."
Packaging Innovations 2020 takes place at Birmingham's NEC on February 26 and 27.