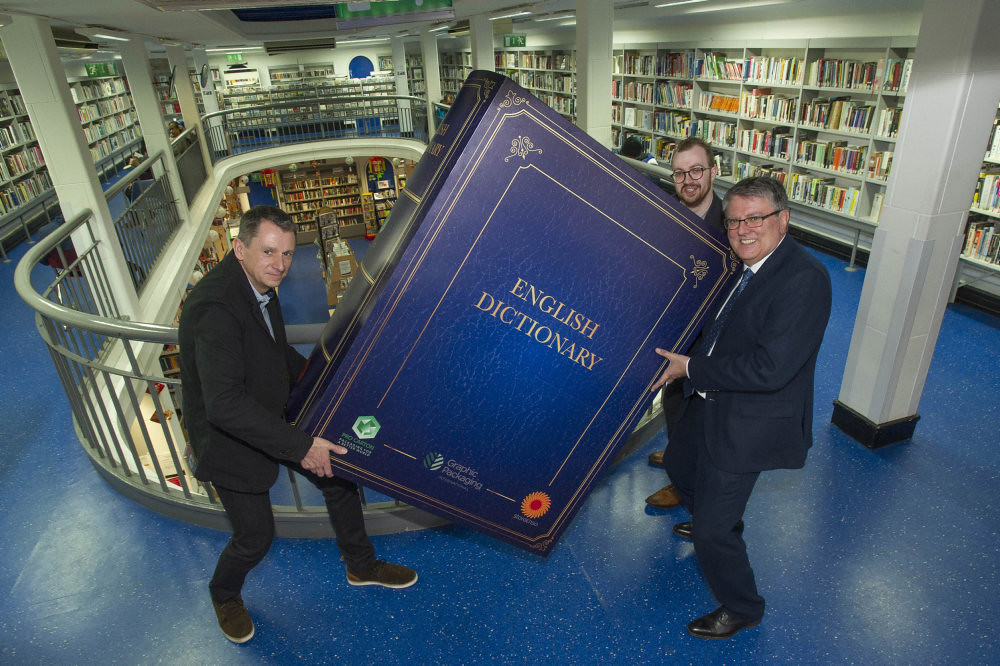 A new campaign has been launched to promote cartonboard by having the word included in dictionaries.
Pro Carton introduced the campaign at Charing Cross Library in London by unveiling a five feet tall dictionary produced entirely of the material made by the designers at Graphic Packaging.
The open 'pages' feature a definition of cartonboard, which Pro Carton would like to see included in the modern lexicon.
Pro Carton said many high-profile brands have switched to cartonboard packaging in response to environmental aspirations. General manager Tony Hitchin said, "We want 2020 to be the start of a new era for cartonboard in the UK. Cartonboard is used by huge numbers of retailers and brands, yet you won't find it in the dictionary and when you type it, computers simply don't recognise it.
"Cartonboard deserves a place in the dictionary because there are important properties that distinguish it from 'cardboard' – a more general term – and indeed corrugated cardboard – which is generally used for transport packaging. Cartonboard is used to package everything from breakfast cereals, to frozen foods, to luxury fragrances and smart phones! We want consumers to adopt the word cartonboard, and to help them understand how environmentally-friendly it is with our clear definition."