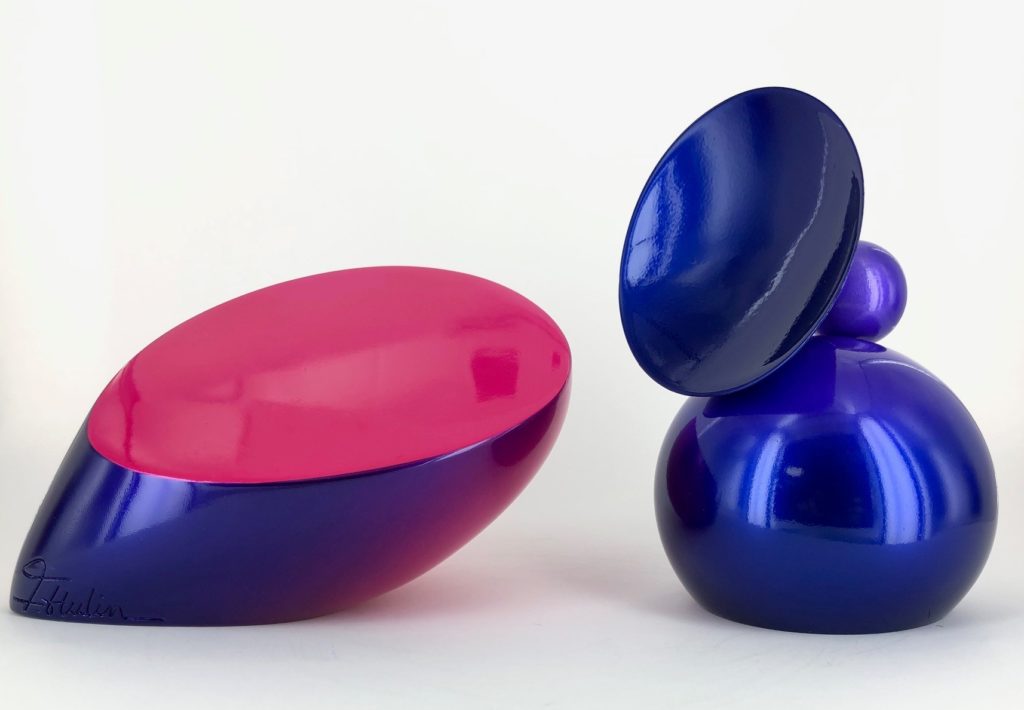 WINNERS of the ADF and PCD Awards Paris 2020 have been announced.
The awards celebrate the best innovations across the aerosol, dispensing and beauty sectors.
The gongs were handed out at ADF&PCD and PLD Paris 2020, an event featuring more than 700 packaging suppliers and 8,000 buyers in the perfume, cosmetics, premium drinks, aerosols and dispensing sectors. It has been taking place this week at Paris Expo Porte de Versailles.
Emma Appert, marketing leader for ADF&PCD and PLD Paris 2020 said, "The ADF and PCD Awards presentation ceremony is always a highlight of the event. When we opened nominations in June we were inundated with entries, and the judging panel was hugely impressed by the innovation on display and the quality of the submissions.
"All nominees should be proud, and we'd like to pass on our  congratulations to all our Award and Certificate winners – it was a hard-fought contest this year. We're halfway through ADF&PCD and PLD Paris 2020, and this was a great way to end day one. The innovation, diversity and dedication to causes like sustainability really are commendable."
The full list of winners is as follows:
ADF Awards Paris 2020:
Personal Care – Aerosols 
Award: Kao – Cape Hair Spray
Certificate: Gatineau – Alkessence IonActive Alkaline Soothing Mist
Certificate: Aerosol Service – Actuo
Personal Care – Dispensing
Award: Kao – Bioré U Foam Stamp Hand Wash
Certificate: Virospack – Dropper With Massager Tip
Household
Award: Kao – Attack Zero
Certificate: Daizo – 1-Push Insecticide With 1cc Metered Valve
Certificate: Anyway Spray – Deft
Pharmacy
Award: DOC – OFTA ARNISTIL
Industrial & Technical Application
Award: DuPont –  Great Stuff Smart Dispenser – Lindal
Aerosol Packaging Technology
Award: Tubex – Aluminium Rise & Shine
Sustainability
Award: Tubex – Dove Men & Care
PCD Awards Paris 2020
Skincare Premium
Award: Yves Saint Laurent – Serum Reboot
Certificate: Cinq Mondes – Geto Supreme Le Contour Yeux Et Levres
Make-Up Premium
Award: Chanel – Eye
Certificate: Chanel – Rouge Coco Flash
Certificate: Gucci – Satin and Sheer Lipstick
Make-up – Mass Market 
Certificate: Bourjois – One Second Eyeshadow
Certificate: Rimmel – Lasting Finish Extreme Lipstick
Fragrances – Men
Certificate: Montblanc – Explorer Eau de Parfum
Certificate: Jean-Paul Gaultier – Le Beau
Fragrances – Women 
Award: Lancôme – Idôle
Award: Paco Rabanne – Pacollection
Certificate: Azzaro – Wanted Girl
Certificate: Chanel – MINI T&S 7ML
Limited Edition Box
Certificate: Lancôme – Jasmin Marzipane
Certificate: Chanel – Coffret Les Exclusifs Coromandel et Les Maisons D'art
Sustainability
Award: L'Oreal Paris / Garnier / Botanicals – Elseve / Ultra Doux – Fresh Care
Certificate: weDo – Professional
Certificate: Philosophy – Nature In A Jar
Certificate: Sephora – GOOD FOR SKIN. YOU. ALL.
Onsite Refillable Devices
Award: L'Occitane – Verbena Fountain
Award: Lancôme – Fontaine Idôle