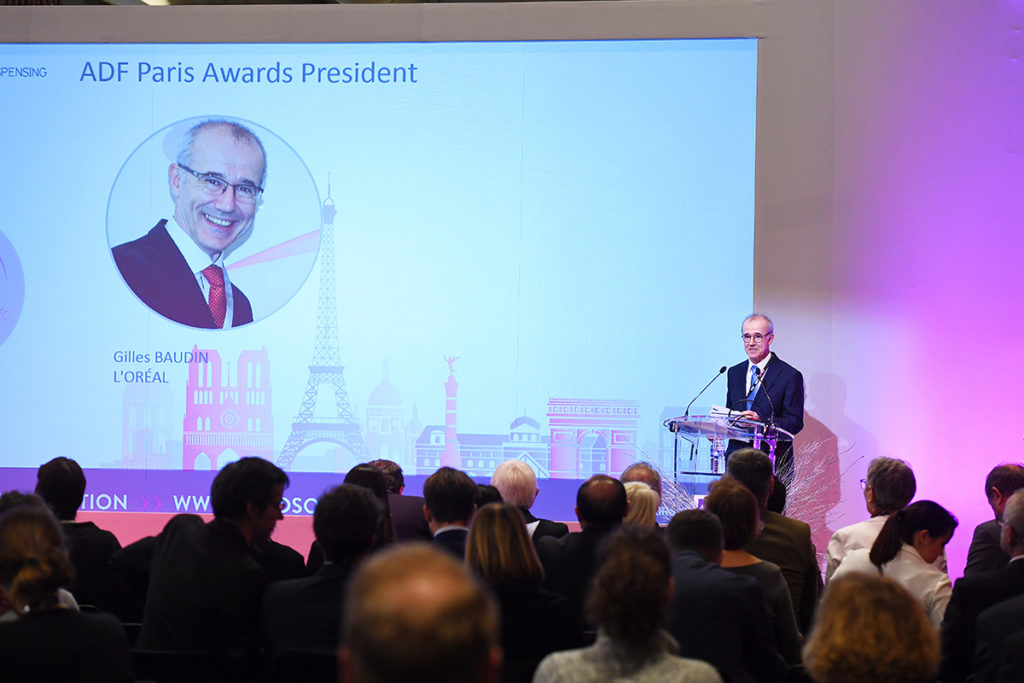 THE shortlist for this year's ADF and PCD Awards, which celebrate innovations across the aerosol, dispensing and beauty sectors, has been announced.
This year's awards feature 14 categories. Finalists in the PCD event include submissions from the likes of Chanel, Gucci and Sephora. For the ADF awards, Tubex, Kao and Anyway Spray are among the brands in contention.
Emma Appert, marketing leader for ADF&PCD and PLD Paris 2020 said, "The ADF and PCD Awards presentation ceremony is always a highlight of the event. When we opened nominations in June we were inundated with entries, and the judging panel has been hugely impressed by the innovation on display and the quality of the submissions.
"A prevalent tech-led trend has been the growth of 3D printing. This featured in multiple categories with brands using it as a vehicle for personalisation at scale and also for premiumisation. High volume products are increasingly able to level the playing field with competitors in the luxury space in exploring creative avenues to make packaging more sophisticated."
Organisers revealed the PCD Awards' 'Sustainability' category proved so popular this year that the judging panel decided to split it into two separate awards: 'Sustainable Development' and 'Onsite Refillable Devices'.
This ceremony is being hosted by TV presenter Sandra Lou and will be held on the 29th January in the PCD conference room at 3:00pm, where all visitors to ADF&PCD and PLD Paris are welcome to attend.
The full shortlist for the ADF and PCD Awards is as follows:
ADF:
Personal Care – Aerosols:
Kao – Cape Hair Spray
Gatineau – Alkessence Ionactive Alkaline Mist
Aerosol Service Poland – Actuo
Toyo – Spaoxy Dual Gel
Personal Care – Dispensing
Kao – Biore U Foam Stamp Hand Wash
Virospack – Dropper with Massager Tip
Tubex – Souvie
Virospack – The Ring Push Button Dropper
HouseHold
Kao – Attack Zero
Daizo – 1-Push Insecticide With 1cc Metered Valve
Anyway Spray – Deft
Pharmacy – Industrial & Technical Application
Doc Ofta – Arnistil
Virospack – The Secure Dropper
Lindal Dupont Great Stuff – Smart Dispenser
Aerosol Packaging Technology
Tubex – Dove Men & Care
Tubex – Aluminium Rise & Shine
PCD:
Skincare Premium
L'Oreal Paris – Magic Retouch
Clarins – Plant Gold
Yves Saint Laurent – Serum Reboot
Cinq Mondes – Geto Supreme Le Contour Yeux Et Levres
Make-Up Premium
Armani – Designer Lift
Chanel – Eye
Chanel – Rouge Coco Flash
Gucci – Satin and Sheer Lipstick
Make-Up Mass Market
Shu Uemura – Rouge Unlimited Re-born
Bourjois – One Second Eyeshadow
L'Oreal Paris – Liner Matte Signature
Rimmel – Lasting Finish Extreme Lipstick
Fragrances – Men
Giorgio Armani – Acqua di Gio
Jimmy Choo – Urban Hero
Montblanc – Explorer Eau de Parfum
Carolina Herrera – Bad Boy
Fragrances – Women
Jean-Paul Gaultier – Le Beau
Chloé – L'Atelier Des Fleurs
Rochas Paris – Byzance
Gucci – Acque Profumate
Fragrances – Women
Lancôme – Idôle
Paco Rabanne – Pacollection
Azzaro – Wanted Girl
Chanel – Mini T&S 7ml
Limited Edition Box
Lancôme – Jasmin Marzipane
Chanel – Coffret Les Exclusifs Coromandel et Les Maisons D'art
Gucci – Candle
Chanel – Coffret Noel Rouge Allure 2019
Sustainable
L'Oreal Paris / Garnier / Botanicals – Elseve / Ultra Doux / Fresh Care
weDo – Professional
Philosophy – Nature In A Jar
Dop / Redken
Le Shampooing Tres Doux / Color Extend Browlights
Biolage – Hydrasource Pack
Sephora – GOOD FOR SKIN. YOU. ALL.
Onsite Refillable Devices
L'Occitane – Verbena Fountain
Lancôme – Fontaine Idôle
Chanel – Fill Up