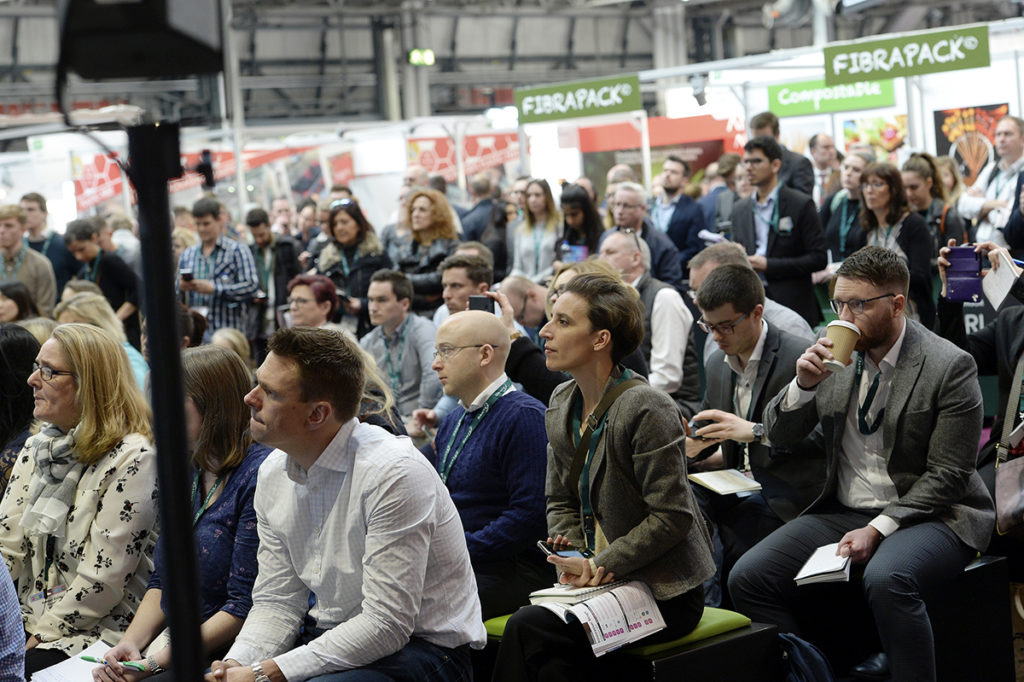 ORGANISERS of Packaging Innovations 2020 have revealed that The BIG Carbon Debate on sustainability will debut on the Ecopack stage, evolving from the show's BIG Plastic Debate feature.
Speakers will debate the challenges of creating packaging that is eco-friendly throughout its entire lifecycle, rather than focusing exclusively on plastic and alternative materials.
The debate will take place across both days of the event, which returns to Birmingham's NEC on February 26 and 27 February. Kicking off day one will be the Ecopack Challenge, where a 'Dragon's Den' style event will see six companies showcase eco-friendly packaging solutions. The judging process will see the products tested by the OPRL PREP tool which assesses whether the material can be easily recycled by consumers. Winners will be awarded the opportunity to develop their packaging concept with Marks & Spencer.
The topic of convenience vs sustainability will be examined as a panel of experts consider how the industry can educate consumers to understand the different types of packaging materials, the resources and carbon required to produce them, and how to correctly dispose of them.
The BIG Carbon Debate will be the focus of day two as specialists discuss packaging's impact on the government's target to achieve net-zero carbon output by 2050. The debate will consider how plastic bans would impact the UK's ability to reach its target by assessing the carbon footprint of plastic vs the 'sustainable' alternatives.
A full preview of Packaging Innovations 2020 will appear in the January issue of Packaging Scotland.