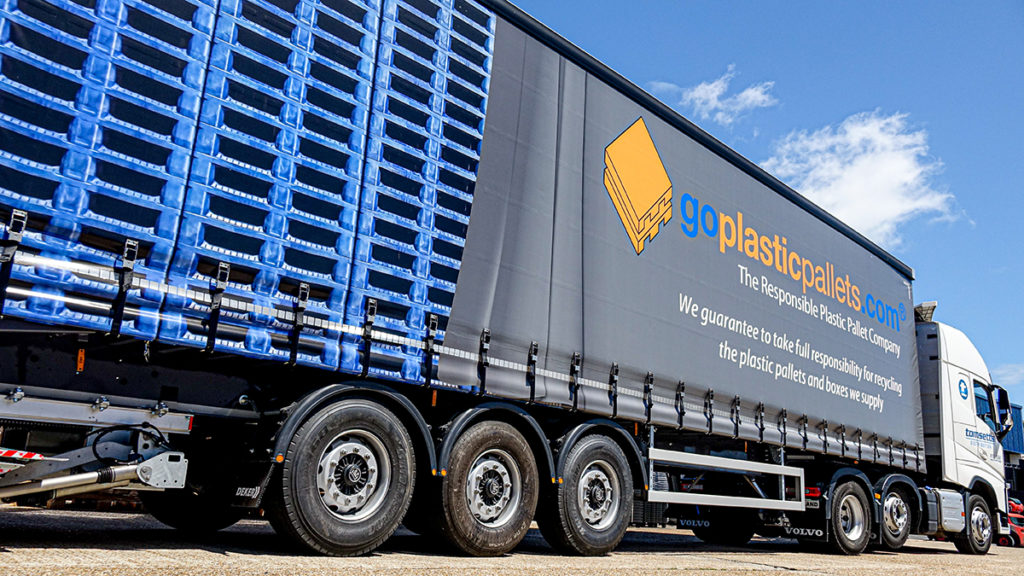 Goplasticpallets.com has reflected on a year of 'positive growth' for the business.
The firm said a major highlight of 2019 was the launch of its Responsibility policy and recycling scheme. The company is committed to recovering and recycling every plastic pallet and box it supplies to customers. Since introducing the scheme, 223 tonnes of customers' plastic waste has been recycled.
Goplasticpallets.com was also awarded the title of Plastic Free Champion by its local chamber of commerce. This included donating recycling-themed books and teaching resources to Eastbourne's 22 state primary schools, removing plastic water cups and laminated pouches from use, recycling ink cartridges and batteries, and switching to hybrid cars and installing an electric charging port in the office carpark.
The company has grown its sales team has grown by three and Esther Bussell was appointed as key account sales manager.
In September, Goplasticpallets.com exhibited at IMHX, launching its online platform for signing up to the recycling scheme. The company also exhibited at Fruit Focus and made its debut at Viti-Culture.
The business also unveiled a number of new products over the course of the year. "In general, business in 2019 has remained strong for Goplasticpallets.com," the firm said. "The main growth areas have remained the food and drink, retail and engineering sectors, where investment in automated systems is helping drive the shift away from traditional wooden pallets to durable, consistent and sustainable plastic ones."