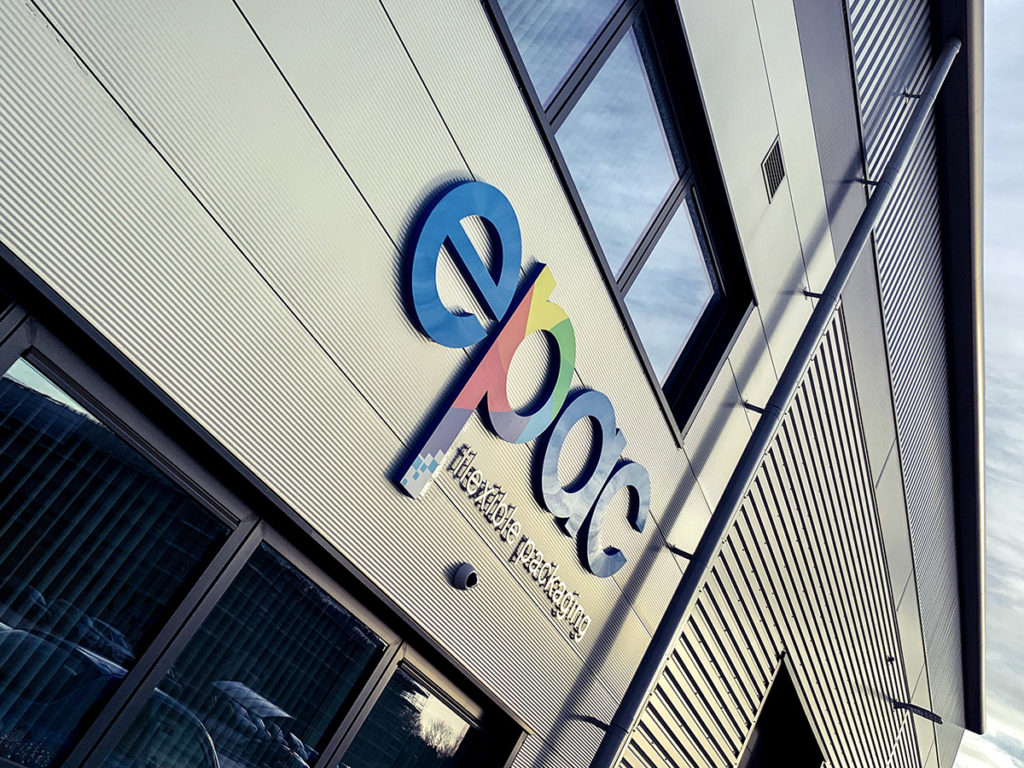 EPAC Holdings Europe has announced plans to open a second UK site for customers in the north of England.
The digital flexible packaging specialist recently opened a site in Silverstone in the Midlands, which is now producing pouches and roll stock.
ePac Holdings Europe said it is also actively searching for strategic locations in mainland Europe to establish more manufacturing centres.
John Peat, MD and managing partner at ePac UK said, "I'm very pleased to say that we are in the process of establishing our second site in the UK, scheduled to open in the second half of 2020. Right from the start, it has been the plan to cover each region with its own facility.
"We have the ability to replicate this flexible platform and service model anywhere but mould it to fit the different regions and countries. Building on the huge success in the US and the first site here, we will continue to roll out across the UK and into Europe. For the time being, the UK sites will serve Europe as we build up our customer base, with the view toward setting up shop in other countries as demand continues to grow."
Johnny Hobeika, MD of ePac Holdings Europe added, "While we serve brands of all sizes, we particularly focus on small to medium-sized brands and help them get their products to market in packaging that rivals their global competitors. By setting up smaller and very agile sites in each region, we can build close relationships with local producers, add value and then continue to support them as they grow. We are community focused and committed to giving our customers a chance to compete against larger rivals."