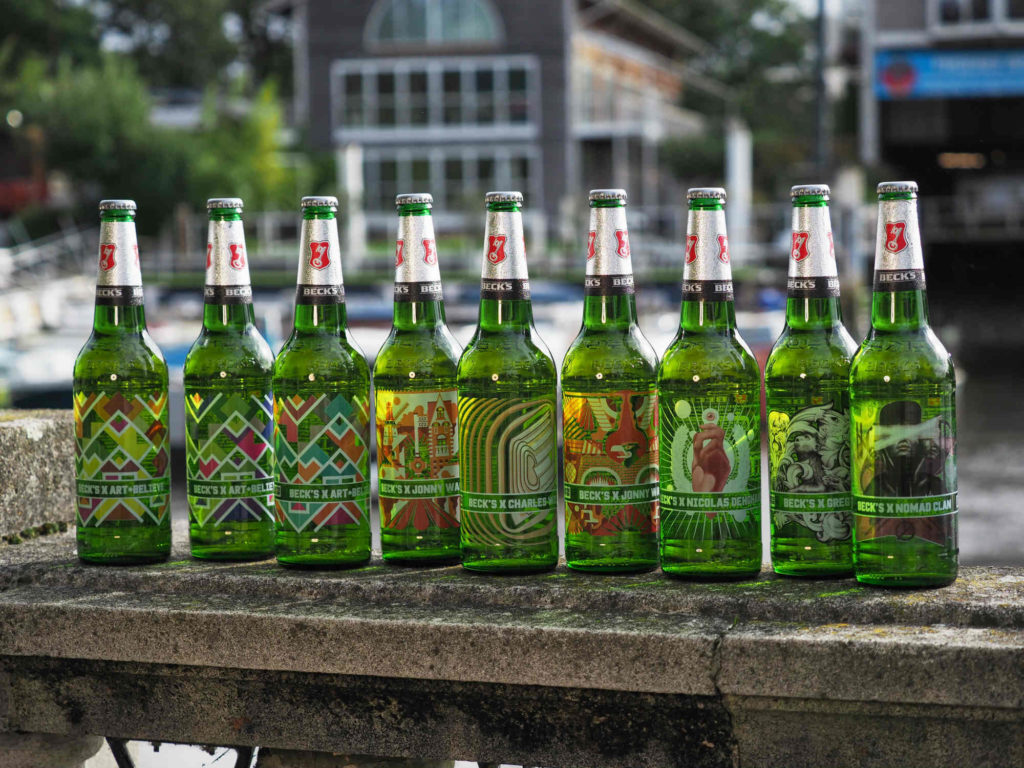 BELGIAN company, AB InBev, is is to trial the imprinting of branding on bottles in place of traditional plastic labels.
The firm, with a portfolio featuring Stella Artois, Corona, Budweiser and Becks, has used 'direct object printing' to 'tattoo' its designs directly onto the bottle, using only ink and varnish – allowing for the design being embossed into the product.
An initial release of 200,000 bottles will be launched in the UK, with nine different designs coming as part of the Beck's artist series collaboration. The firm say that the technology has been tested before, but only in small batches – with this being the first wholescale trial.