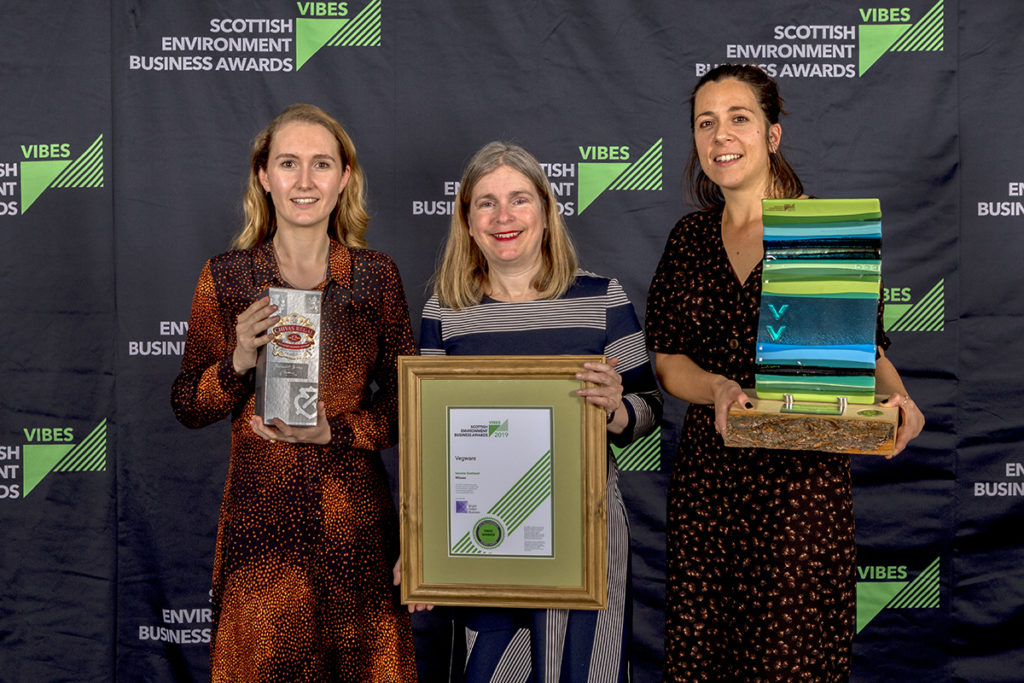 EDINBURGH-based Vegware was recognised for its sustainability credentials at the 20th VIBES Scottish Environment Business Awards.
The firm, which produces plant-based compostable packaging, was honoured with the Service Scotland Award at a ceremony in Glasgow for its 'Close the loop' and 'Composting Collective' services, which are said to have composted over 182 tonnes of used Vegware packaging – the equivalent to over 15 million coffee cups.
Bob Downes, chair of SEPA and head of the VIBES judging panel said, "The scale of the environmental challenge facing humanity, from climate change to plastics in our oceans, is enormous, with a real urgency to act. The most successful businesses in the future will be those that are not just compliant, but which are also low carbon, low material use, low water use and low waste, and which see environmental excellence as an opportunity.
"It is very encouraging to see the diverse range of businesses, small and large, which are taking important steps to reduce their impact on the environment and which understand how environmental excellence can also benefit their bottom line. I would like to congratulate each of this year's winning businesses and organisations, and hope that others will be inspired to follow in their footsteps."
Lucy Frankel, environmental and communications director at Vegware commented, "We are proud to be recognised by the VIBES awards in the Service Scotland category. This accolade shows it is possible to develop services that offer both environmental and business benefits, allowing participants to contribute to a sustainable Scotland."