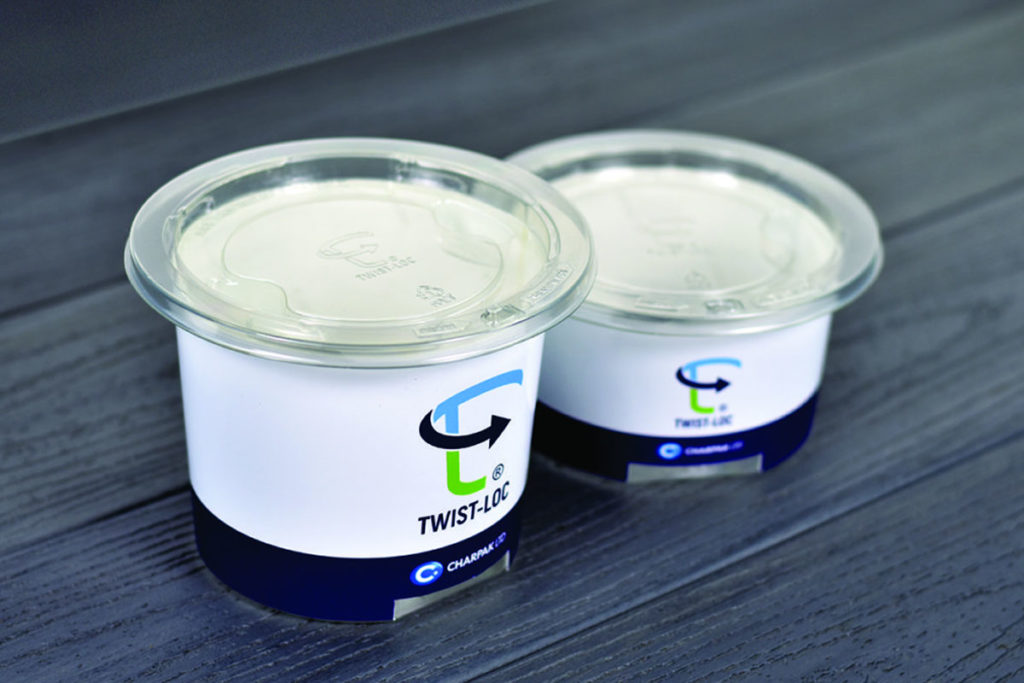 CHARPAK is celebrating after winning the Innovation of the Year category at the UK Packaging Awards for the firm's Twist-Loc Tub.
Each tub is described as using 7.5g less plastic than the packaging it replaced. The removable cardboard sleeve means every element can be recycled, while the tubs can be reused by customers at home before being recycled again.
Justin Kempson, Charpak's director of sales and innovation said, "Twist-Loc was designed specifically to replace 'new' plastic with a recycled product to prevent plastic waste. It's made from up to 90% recycled PET plastic material. 100% of the packaging can be recycled and there's no small plastic break-off-parts that can escape into the environment because the tamper-evident mechanism is integrated within the pack.
"Twist-Loc can be reused many times at home before being put into the household recycling bins. Then Twist-Loc can be recycled (in the UK) and be re-made into something else."
The tub is on sale in Waitrose & Partners, who have reported positive customer feedback and a 16% increase in sales for their Treat Tubs. MD Paul Smith said, "We are delighted to be recognised for our efforts in developing new solutions that can boost recycling rates and prevent waste.
"We want more manufacturers and retailers to replace their hard-to-recycle packaging with Twist-Loc Tub. For the industry to recognise us over and above far larger companies, as the Innovation of the Year 2019 winner, we're overjoyed."