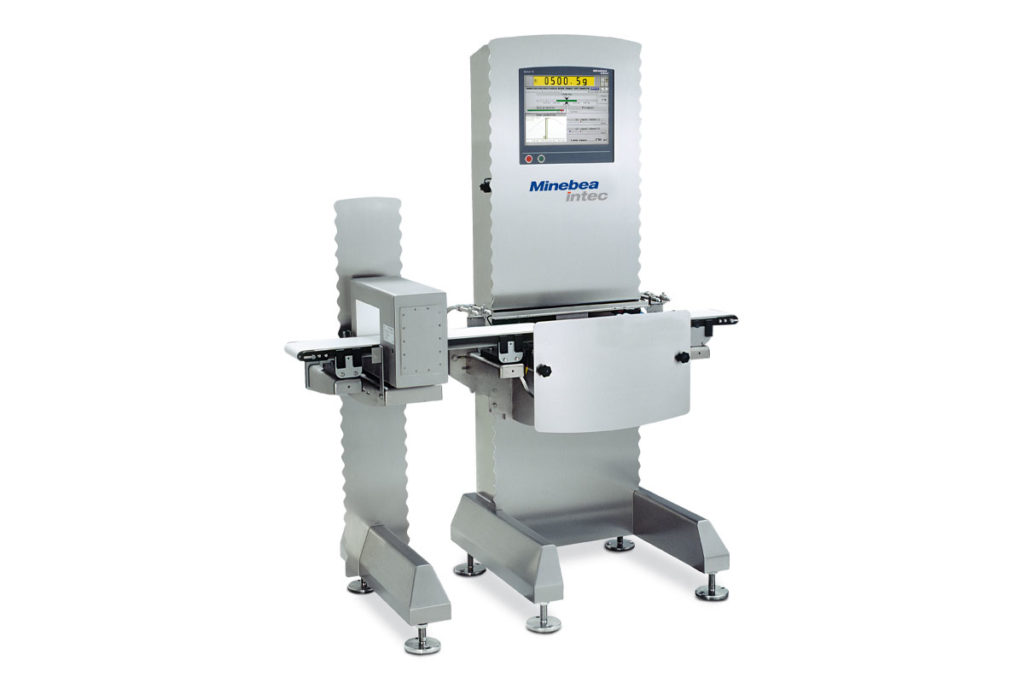 PROMOTIONAL FEATURE
Peter Walker, Minebea Intec's sales manager for the UK and Ireland, tells Packaging Scotland about the manufacturer's latest checkweighing innovations and increasing presence in Scotland
Q) WHAT CAN YOU TELL US ABOUT THE LATEST PRODUCTS AND INNOVATIONS IN MINEBEA INTEC'S CHECKWEIGHER RANGE?
A) One of our advantages is that we have a very wide range of checkweighers. We've now got three distinct checkweigher categories. We've always had our Flexus range, which is the premium product that is built for hygienic situations and applications. We've then got our best-selling configure-to-order range, the Synus and the Cosynus, which is a combination checkweigher. We've now recently introduced the Essentus range, which is an entry level checkweigher. 
This was introduced in the last six months and showcased for the first time at the PPMA Total Show. It covers a wide range of weights from 600 grams all the way up to 60 kilos. It has a variety of interfaces that have different levels of connectivity. It is designed around being an affordable option for somebody who needs a basic checkweigher at lower speeds and doesn't need all the features of a full top end checkweigher.
Q) WHAT WAS THE BACKGROUND TO THIS ESSENTUS RANGE BEING INTRODUCED? WERE YOU FINDING INCREASING DEMAND FOR THIS TYPE OF PRODUCT?
A) Absolutely. Most of our products have historically been premium products based around high speed, high performance levels, long life and high reliability – with the Essentus being no different. But there's a market out there for people who don't need to do 300 pieces a minute, don't need all of the latest features, and don't need to necessarily have the full specifications that somebody who is providing goods to the supermarket may do. 
There's a definite gap in the market that we didn't have a real option for up until now.
Q) WHO DO YOU ENVISAGE AS A TYPICAL CLIENT FOR THIS RANGE OF CHECKWEIGHERS?
A) We've had several orders already, including from soft drinks manufacturers who want them to check that there are enough cans or bottles in the final packaging. We would envisage interest from some of the smaller start-up food companies who want to be able to stay legal and have a checkweigher but don't have the high throughput yet. And also those companies that don't have money to invest, that historically may have gone for a reconditioned unit. It now allows them to have a modern checkweigher but without features which may, in ther case, go unused.
We've had a lot of interest because again, it's not something we've been able to offer in the past. 
Q) HOW COMPETITIVE IS THE CHECKWEIGHER MARKET AT THE MOMENT AND HOW DO YOU, AS A BUSINESS, STAND OUT IN THAT ENVIRONMENT?
A) It's very competitive. One of our strategies now, of course, is that we've got a range to suit everybody. That's one of the ways we hope to stand out. What we also do is a lot of innovation. We've introduced lots of features over the years, such as the electronically lockable reject bins, which we have an option to control either through our HMI or through a fingerprint sensor, which is the ultimate in security. 
For us it's quite often about the performance; it's about being able to offer the exact product to suit the customer's application; and it's about innovation for those who want to be ahead of the game.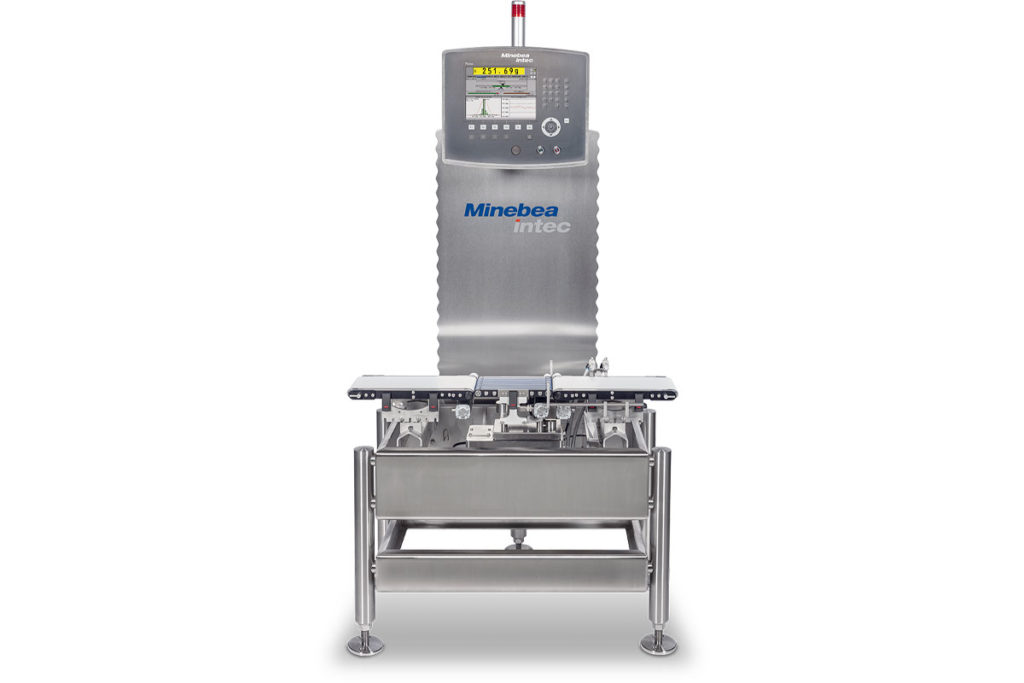 Q) HOW ESSENTIAL IS IT TO BE CONSTANTLY UPDATING AND IMPROVING YOUR OFFERING? IS IT IMPORTANT TO BE LOOKING OUT FOR THE NEXT BIG THING?
A) I think so, yes. We have lots of ideas – we have a couple in development now that are still to come. Certainly when we look at things like our combination unit now with metal detection, we have a very unique feature that understands which test piece is being put through, so you can now give the job of running hourly checks to the operator in full knowledge that they're not putting the wrong piece through. The machine is checking that they're actually doing what they should be doing. It's about recording, connectivity and data capture. 
Q) WHAT ARE SOME OF THE BIGGEST CHANGES YOU'VE SEEN IN CHECKWEIGHING MACHINES OVER THE YEARS?
A) There's been a definite increase in the amount of people using them for average weight control. Historically, lots of people used them as a policeman but then continued to do sampling offline. If you have the correct checkweigher, and have it set up correctly, then you can do a much more efficient job of your average weight control by using a checkweigher. It eliminates the need for offline sampling. 
Additionally, we use our checkweighers a lot for control of upstream filling machines. We can constantly monitor performance whether it's a cutter, whether it's a filler, whether it's a multi-head weigher. We can monitor the performance and continuously automatically adjust so it's running at absolute best efficiency without giving away too much product. 
Q) ARE THERE ANY COMMON MISCONCEPTIONS ABOUT CHECKWEIGHERS?
A) I think the biggest is that you can use checkweighers to comply with the legal requirements of weight and taking product samples from the line is not needed when you do.
It's important for people to understand that checkweighers aren't just a price. Checkweighers have lots of features which, if they're understood, can be used to people's advantage. A misconception is that it's something you must have on the line and that's it. It is a very versatile tool that you can use to help make your production as efficient as it can be and reduce your overfill or giveaway to an absolute minimum.
Q) WHEN A CUSTOMER BUYS A CHECKWEIGHER FROM MIMNEBEA INTEC, WHAT DO YOU OFFER BY WAY OF ONGOING SUPPORT, TRAINING AND MAINTENANCE?
A) We have a very comprehensive package of training, which we are able to do on a customer's site and also here in our purpose-built facility in Birmingham. On top of that we have ongoing maintenance contracts which can be from an annual calibration visit to a complete aftercare package. 
Some of our biggest customers benefit from this, which ensures their production lines are always up and running in the shortest possible time.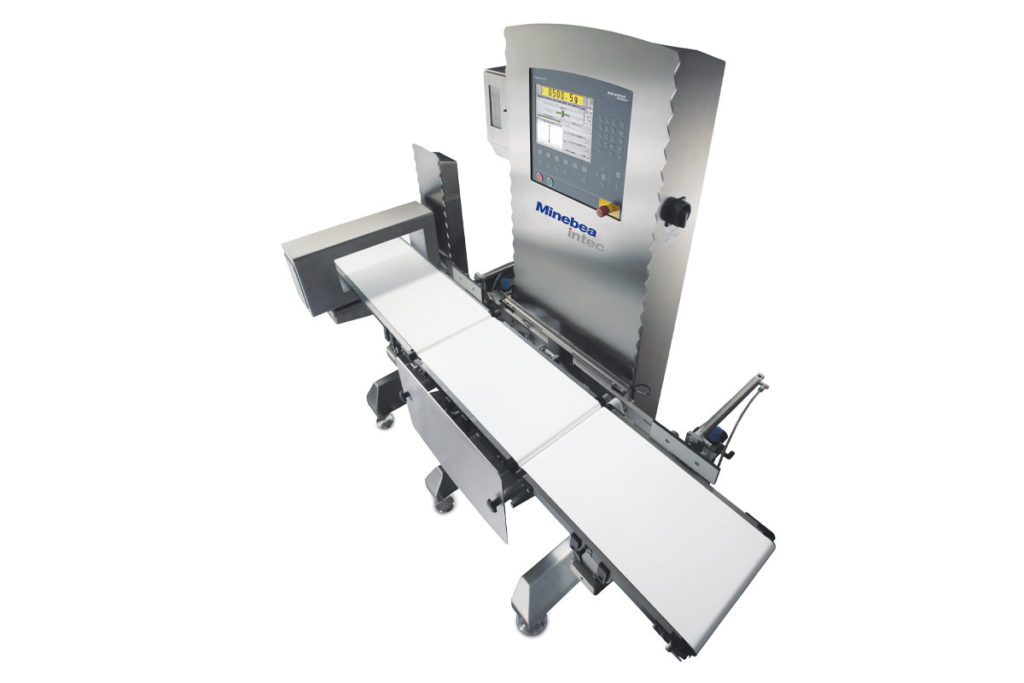 Q) HOW IMPORTANT IS THE SCOTTISH MARKET AND CAN YOU PROVIDE SOME EXAMPLES OF WHERE MINEBEA CHECKWEIGHERS ARE IN OPERATION NORTH OF THE BORDER?
A) It's a very important market to us, we've certainly put a lot more focus on it over the past two years. That is by having a dedicated sales person and also a new business development manager who covers Scotland. 
We've recently installed some checkweighers into pharmaceutical companies in Scotland and we have several food manufacturers up there. We've certainly seen a lot more activity there.
Q) DO YOU SEE SCOPE FOR FURTHER EXPANSION IN SCOTLAND?
A) Absolutely. Our business development manager has many years experiencing working within the Scottish market. He has a background in protein industries such as fish and fresh meats. That's something we're certainly looking to take advantage of.
Q) WHAT FACTORS SHOULD CUSTOMERS TAKE INTO ACCOUNT WHEN CHOOSING A CHECKWEIGHER?
A) First of all they need to understand what all the features mean and how those features can be of benefit to them. They also need to understand why it's important to have things like good repeatability, how to check that the machine is fit for purpose, and also how that can benefit production.
Service support is another aspect they should consider.
Q) YOU MENTIONED THAT YOU HAVE A COUPLE OF THINGS IN DEVELOPMENT. WHAT CAN YOU TELL US ABOUT FUTURE ADVANCES IN MINEBEA INTEC CHECKWEIGHERS ?
A) Some things are under development and others are patient pending before release, so we cannot provide too much information at this stage. What I can say is that you will see a new kind of intelligent checkweigher that dramatically reduces downtime of any production line, and the good news is most of these things will be upgradeable when they are released.