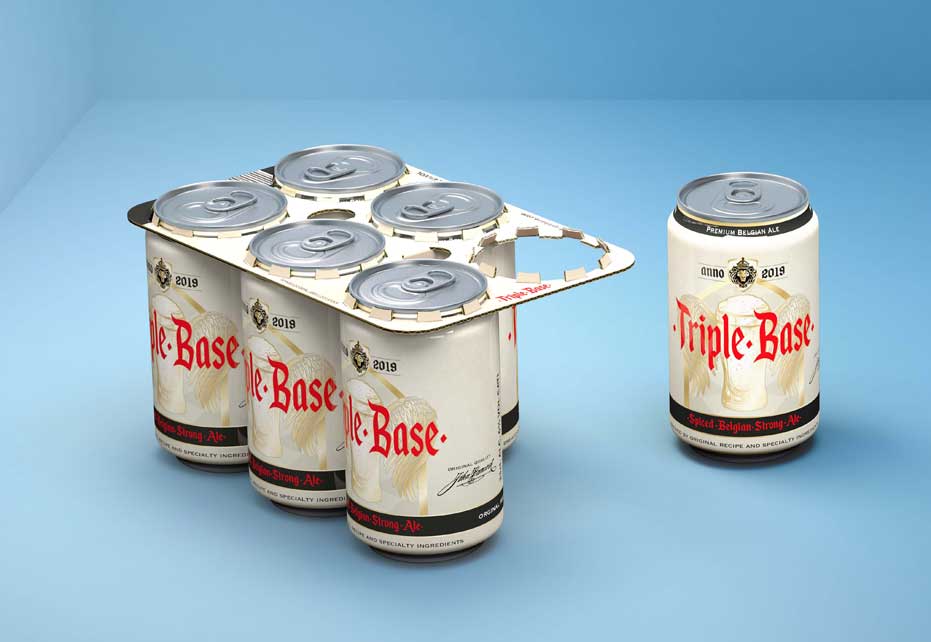 SMURFIT Kappa has launched two sustainable packaging solutions for canned and bottled beverages.
'Harrowing' images of marine life entangled in plastic rings prompted the Dublin-headquartered firm to create a 100% recyclable, renewable and biodegradable alternative to the standard plastic rings commonly found on multipacks of beer cans. Named the GreenClip, the firm say that it can also facilitate the sale of single units.
Alongside this comes the TopClip, which the company say can be used to replace the stretch film that is used to bundle and sell cans in one pack. Smurfit Kappa say that the innovation protects the cans while also offering branding opportunities. The product is plastic free and 100% renewable, recyclable and biodegradable, the firm added – with 'excellent' feedback having been received by the company from consumer trials of the product.
Arco Berkenbosch, vice president of innovation & development at Smurfit Kappa, said, "I am very excited about these unique solutions. All our tests have shown that in terms of convenience and sustainability they are at the top of the market.
"Single-use plastics can have a devastating impact on the environment and designing even more sustainable packaging alternatives is a cornerstone of our Better Planet Packaging initiative. We know from our research that 75% of consumers have a preference for sustainable packaging."