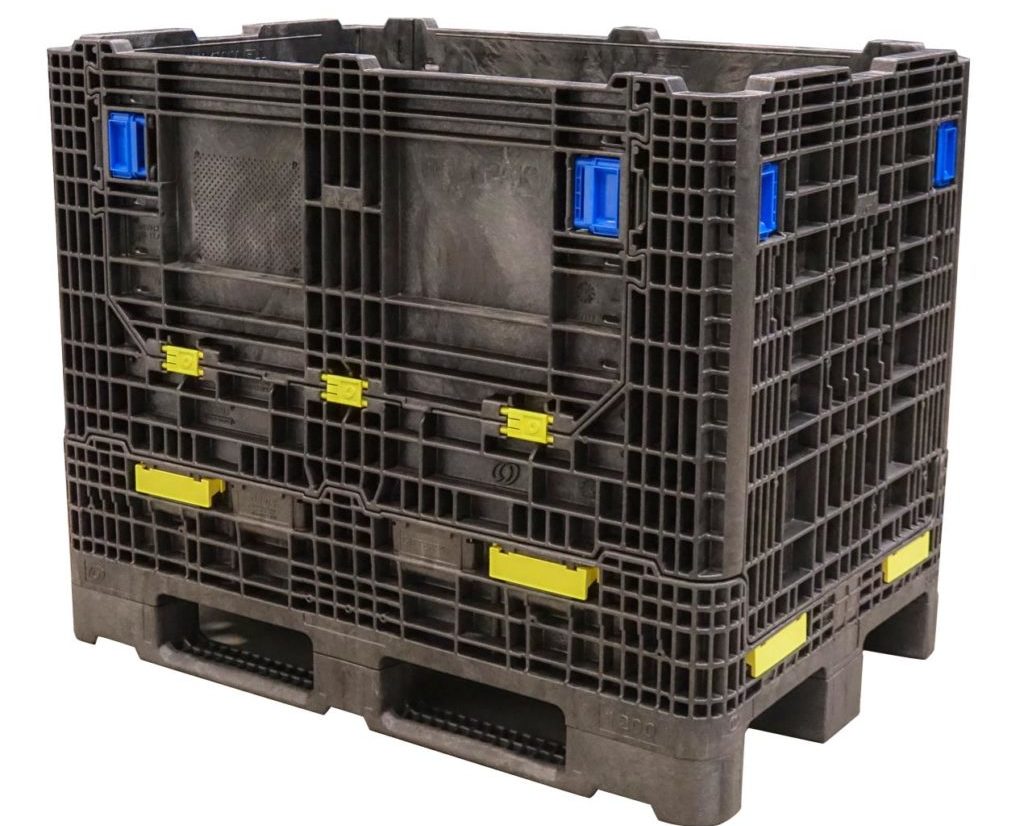 GOPLASTICPALLETS.COM has introduced what it believes to be the 'most robust folding pallet container in Europe'.
The GoFLC 960 is exclusive to the firm in the UK and is currently being used in Europe for a range of applications including automotive manufacturing, high volume parcel movement and waste recycling.
The folding container, which is 1200mm x 800mm and manufactured from black HDPE, is said to have an extremely high load capacity of 900 kilos. When static, the GoFLC 960 can support 5400kg and up to 2700kg in transit.
The GoFLC 960 and lid are fully recyclable.
Jim Hardisty, MD of Goplasticpallets.com said, "We believe this is the most robust product of its kind available on the market."