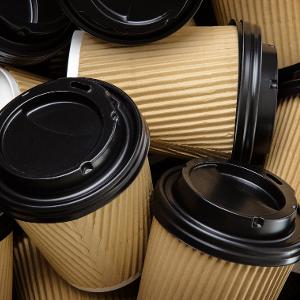 NORTH Lanarkshire Council has announced plans to reduce the amount of single use plastic used within its catering services.
The council's environment and transportation committee recently approved a single use plastic action plan (SUP) to remove and reduce plastic packaging, or find recyclable alternatives in cafes, schools, hospitality catering and staff restaurants.
Nicole Paterson, head of environmental assets at the council, said, "Plastic is a very useful material but it is made largely from fossil fuels, it often ends up as litter and it doesn't biodegrade."
"We have already taken steps to reduce plastics including replacing plastic straws, water cups and coffee stirrers and promoting the use of reusable coffee cups, which has reduced the sale of disposable cups by 29%.
"Our SUP Action Plan will build on this by identifying alternatives to plastic products, such as cutlery, food trays and milk cartons, replacing sauce sachets with dispensers in our cafes and working with suppliers to identify environmentally friendly packaging for food and drinks served in schools.
"We will also be taking steps to improve recycling facilities in council offices and community facilities, making it easier for staff and residents to recycle more plastic and other products."