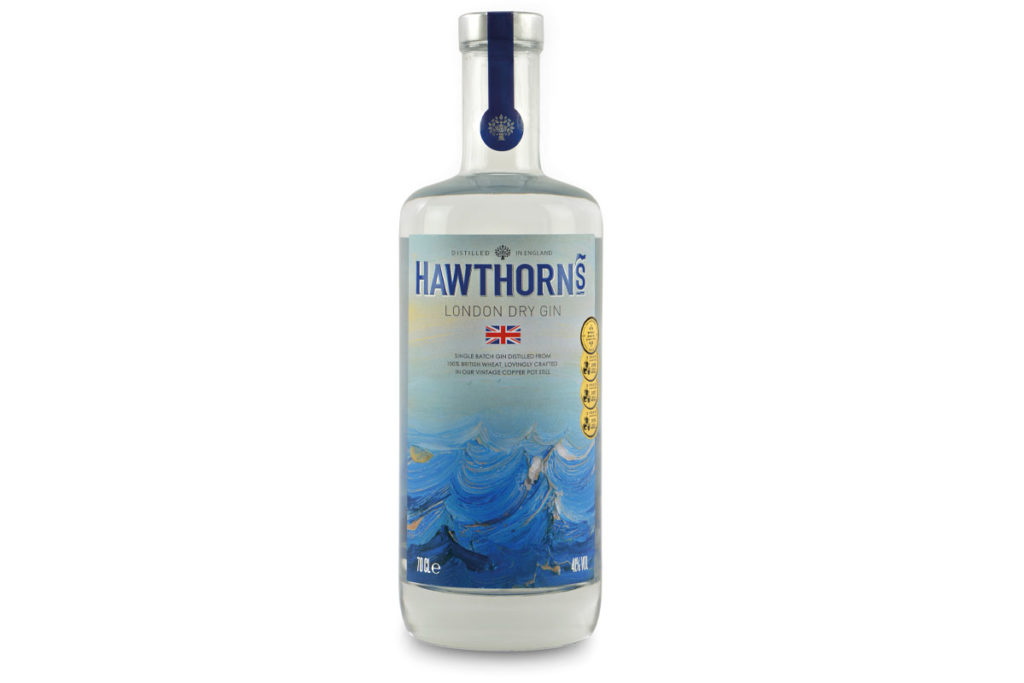 THE Label Makers have produced an updated label for gin producer, Hawthorn's, to celebrate the firm's recent award success. 
Hawthorn's won a fourth gold medal at the San Francisco World Spirits Competition. The gin was inspired by the grandfather of Hawthorn's founder, Will Turnage, who was a World War Two commander in the Royal Navy who distilled his own gin made from botanicals he had collected from around the world. Turnage discovered the recipes in his  grandfather's diaries and recreated the gin in his honour. 
The nautical element of the gin's heritage is reflected in the label design, which depicts a cold seascape with crashing waves.
Kevin Lyons, sales director at The Label Makers said, "The front label is like a miniature oil painting applied to the bottle. To depict the heavy strokes that a palette knife would make to lay down thick layers of oil paint, we used highlights of screens to create a similar effect. The outcome can be appreciated by touch as well as sight, providing the customer with a heightened product experience. To celebrate Hawthorn's award success, a gold medal for each of the four wins punctuates the seascape design. 
"Gold has been hot foiled on top of the print, whilst using a second silver hot foil to frame the Hawthorn's title.
"The back label follows the same nautical principle, with a double sided print in full colour."