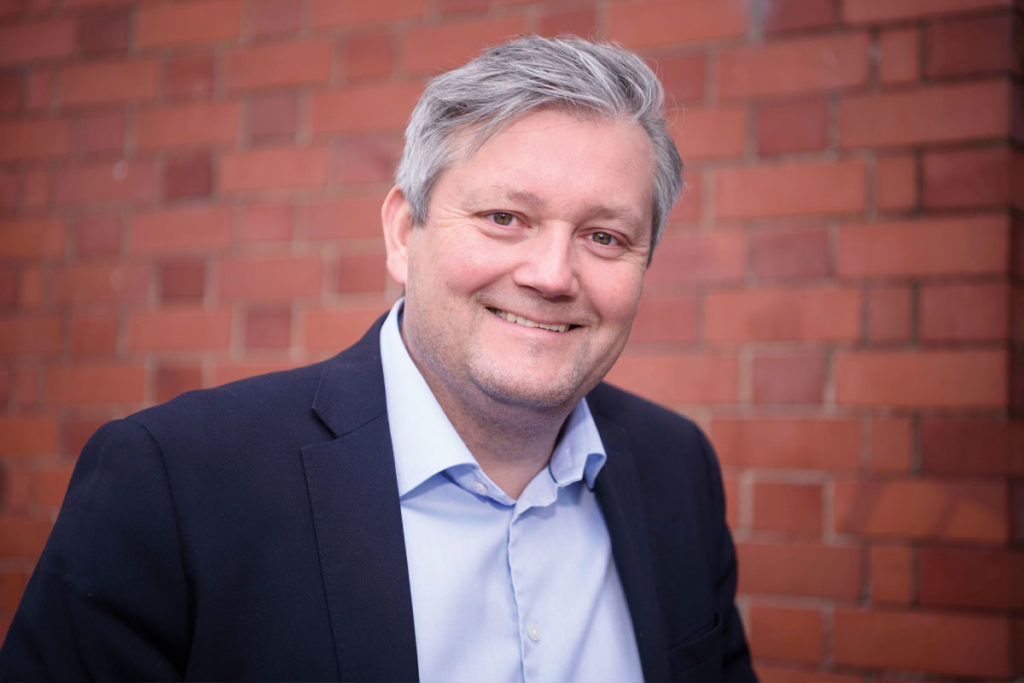 The Scottish Government has opened a consultation period lasting until 10 December 2019 on the nation's deposit return scheme (DRS), expected to come into effect in 2021. Here, Truls Haug, MD for TOMRA Collection Solutions UK & Ireland, shares his views on the issue.
SCOTLAND stands on the cusp of a seismic shift as it prepares to deliver the UK's first deposit return scheme (DRS).
We now know that key legislation is likely to see the establishment of a scheme that will include aluminium and steel cans, as well as drinks containers made of glass and PET plastic, with a 20p deposit.
The Scottish Government believes that by increasing both the amount and quality of the material being recycled, the system will be a major step towards a circular economy, as well as making a huge impact on land and ocean litter – and we fully back that stance.
The figures are hugely compelling. The scheme is expected to reduce emissions equivalent to taking 85,000 cars off our roads, while reducing the £46 million spent each year on litter removal. Our own global experience in more than 60 markets tells us that there is potential to see recycling rates increase to 80 or 90% within 12-24 months as a result of a DRS model such as the one set to launch in Scotland. 
However, we acknowledge that no major systemic change on this scale can come into force without challenges. And we hope that our breadth and depth of experience will help producers, retailers and consumers to answer some of the burning questions that surround Scotland's impending DRS. 
UK-wide roll out
Scotland was the first part of the UK to commit to a deposit return scheme, and it is set to potentially roll out several years before the rest of the UK catches up. This will of course present challenges in the short term, but with all indications pointing to a very similar scheme being established in the rest of the UK, in the long term we can expect deposit return to play a significant part in the move towards a circular economy. It is vital that the respective governments, system operators, retailers and manufacturers work together to devise a plan to help ease the transition.
Materials and deposit
There has been much discussion around the inclusion of glass in the scheme, and whether tiered deposits would be preferable to the flat 20p rate set. Our experience indicates that the most effective deposit return schemes are easy to understand and use, and provide sufficient incentive to achieve high return rates. We believe an 'all in' model will reduce confusion over what can and can't be returned, and that a flat 20p deposit provides a sufficient incentive to encourage consistent and widespread use of the scheme.
Impact on small retailers
We understand that retailers, and particularly smaller convenience stores, have concerns about the footprint of reverse vending machines, citing finding space as a major challenge. For that reason TOMRA will have a small footprint reverse vending machine ready for the Scottish rollout which can accept all three materials: PET, cans and glass. This machine will have an even smaller footprint than those being trialed in Scotland today.
Potential for fraud
Like any other system where money is involved, there is the possibility for fraud. However technology exists that can almost eliminate the risk of fraud without increasing the cost too much. 
This technology – known as 'image based reading' uses cameras to read the barcode and other features on the bottles and cans. What's more, this type of technology is future proof as it has the ability to read two-dimensional (2D) barcodes if these were to be introduced in future.
We hope the Scottish Government and the system operators will require technology providers to use the newest technology available, reducing the possibility of fraud. 
We also recommend that technology providers are required to have technology that is capable of reading the new barcode standards which are being introduced now.
It's clear that there are challenges ahead, however we at TOMRA view DRS as a vital part of the resource revolution, and we all need to work together to help realise a world class initiative for Scotland that's attractive to consumers and encourages high return rates, while proving efficient for producers and retailers.