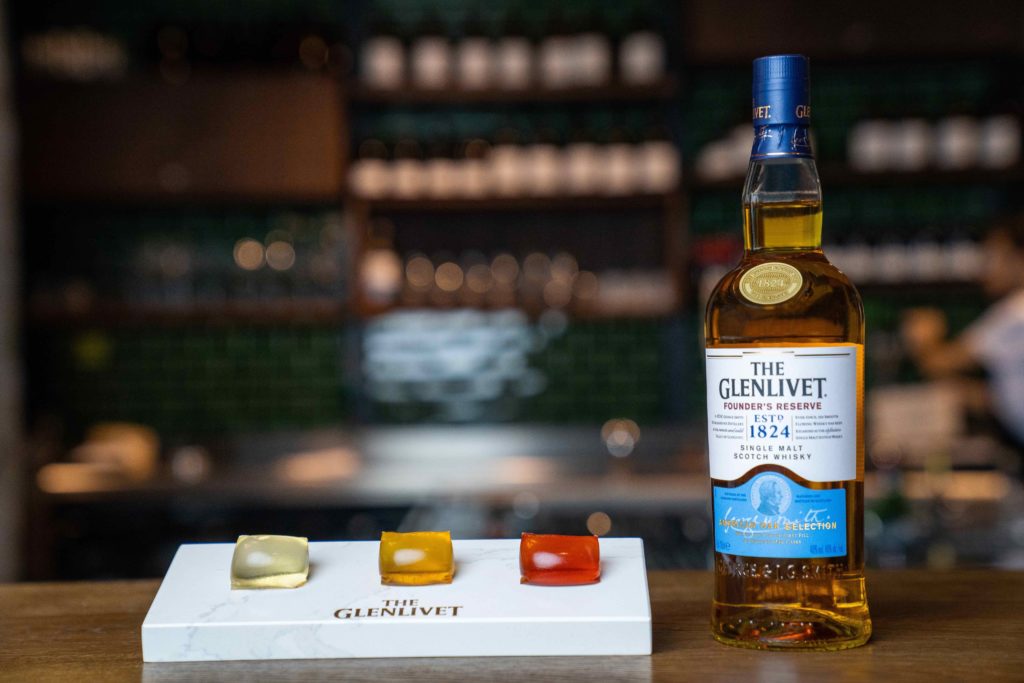 THE Glenlivet has unveiled a glassless 'Capsule Collection' of cocktails that promise to 'redefine the way whisky is traditionally enjoyed'.
The limited-edition collection has been launched in collaboration with cocktail expert Alex Kratena, with three whisky cocktails created.
The capsules, made from Notpla's seaweed-extract technology, are 23ml in size and are fully biodegradable. The Glenlivet say that there is no need for a glass, as the edible capsule is popped in the mouth.
Rodrigo Garcia Gonzalez, co-founder and co-CEO of Notpla, said, "When The Glenlivet approached us to create single malt whisky cocktails we knew it was going to be an exciting partnership. At Notpla we want to create original solutions for how to serve and consume drinks, and The Glenlivet is a brand that is looking to do just the same"
Miriam Eceolaza, director of The Glenlivet, added, "As a brand that celebrates originality, we are always looking to break the conventions that have determined how single malt Scotch has historically been enjoyed. The Glenlivet Capsule Collection does exactly that, and we're excited to see how people react when they try our glassless cocktails. Our founder, George Smith, always went against the grain, bucking tradition and doing things differently. The Glenlivet Capsule Collection continues his pioneering spirit today."
The capsules will be available at the 2019 London Cocktail Week (4-12 October).