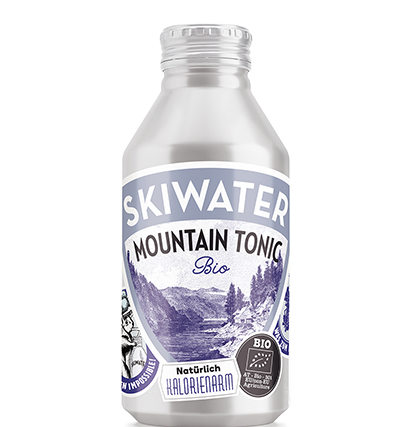 SKIWATER has worked with Ball Corporation to present its extended product range in Ball's Alumi-Tek bottles.
Austrian brand SKIWATER now comes in three flavours: raspberry, mango-apricot and mountain tonic. Described as 'resealable and lightweight but suitably strong', the bottles are designed for on-the-go consumption.
Ball said its Alumi-Tek technology combines the 'portability, recyclability and freshness' of aluminum cans with the benefits of a bottle.
Jitse Rupp, founder of SKIWATER said, "We wanted to pay tribute to the old-school aluminium water flask used by both skiers and outdoor enthusiasts in the Alps, and all over the world. We were also looking for innovative and highly sustainable packaging to match our product. The premium Alumi-Tek bottle ticked all the boxes: it's durable, weighs next to nothing and is fully recyclable. Plus, it looks fabulous."
Patrick Seiler, sales manager Austria at Ball added, "We really appreciate working with pioneering brands such as SKIWATER. It's a true lifestyle brand, tailored to the needs of active and adventurous consumers. This is a prime example of how to tap the full potential of our premium Alumi-Tek bottle."