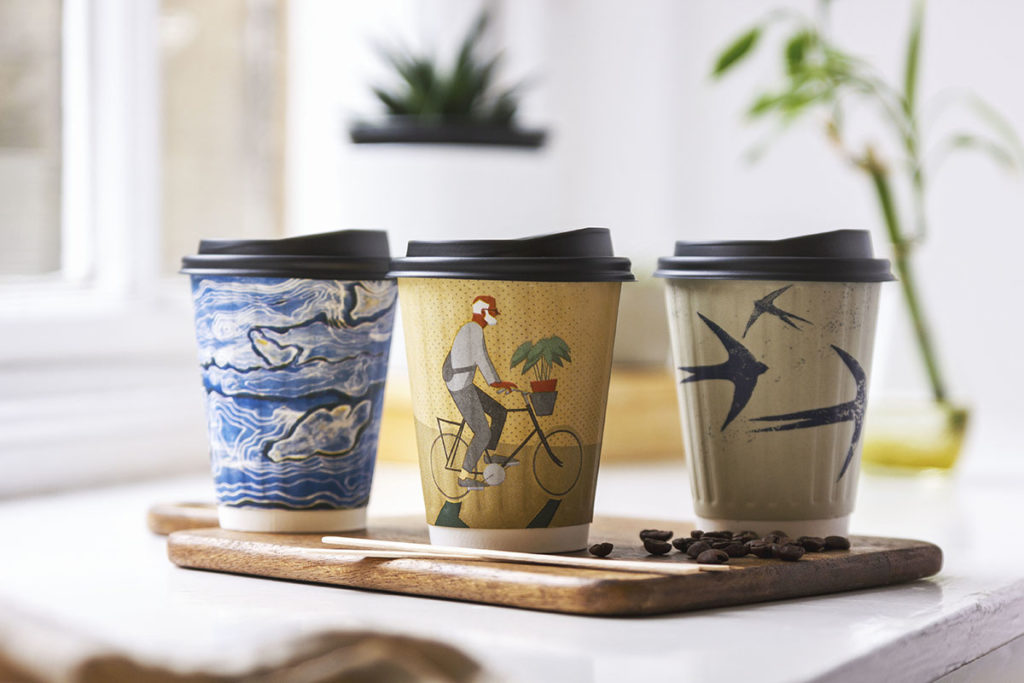 VEGWARE has unveiled new limited edition 'eco embossed' hot cups. The Gallery Collection is a collaboration between the Edinburgh-headquartered compostables manufacturer and Coburg House Studios.  
The cups are available in 8, 12 and 16oz sizes. The compostable cups are made from two layers of sustainable board lined with PLA, a renewable material made from plants. The embossed outer layer is said to reduce the need for a clutch – helping artwork stay visible on the go.  
The nine designs – three for each size of cup – are printed with water-based inks, making them commercially compostable with food waste where accepted.