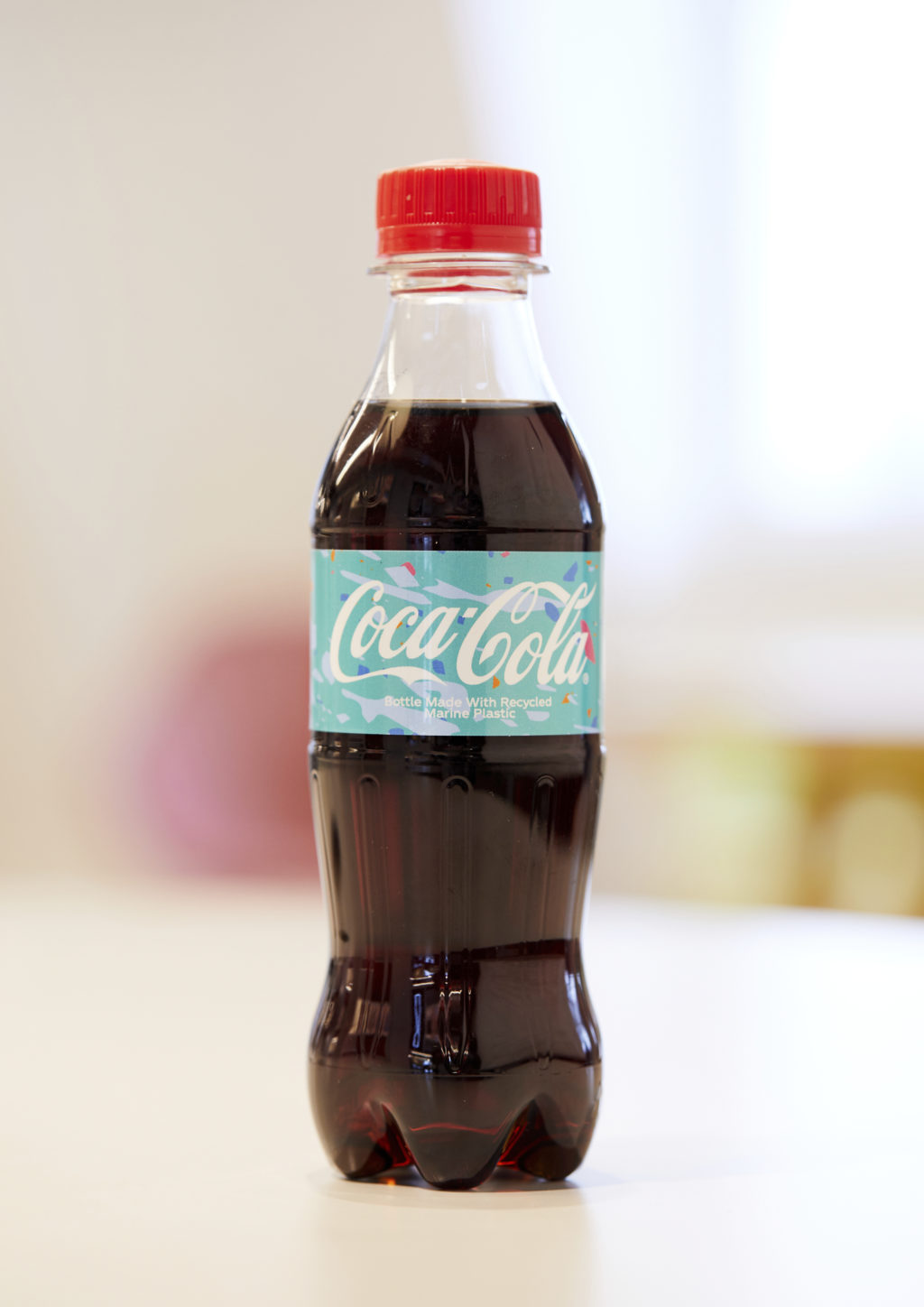 COCA-COLA has unveiled its first ever sample bottle made using recovered marine plastics.
The drinks company says that the innovation demonstrates that ocean debris could one day be used in recycled packaging for food and drinks.
Around 300 sample bottles have been produced using a 25% mix of plastic retrieved from the Mediterranean Sea and beaches. Coca-Cola say it is a 'small step' but shows there is scope for further progression in the enhanced recycling technology that allows the safe use of such plastics.
The enhanced recycling technology means that plastics which would otherwise be sent to landfill – due to being so deteriorated – can be broken down and stripped of impurities to be rebuilt as new.
Coca-Cola partnered with Ioniqa Technologies, Indorama Ventures, and Mares Circulares to utilise enhanced recycling to create the sample bottles. Coca-Cola say that they plan on using enhanced recycling content in some of its bottles from 2020.
Bruno van Gompel, technical and supply chain director of Coca-Cola Western Europe, said, "Enhanced recycling technologies are enormously exciting, not just for us but for industry and society at large. They accelerate the prospect of a closed-loop economy for plastic, which is why we are investing behind them. As these begin to scale, we will see all kinds of used plastics returned, as good as new, not just once but again and again, diverting waste streams from incineration and landfill."
Tonnis Hooghoudt, CEO of Ioniqa Technologies, the Dutch company that developed the proprietary enhanced recycling technology, added, "The impact of enhanced recycling will be felt on a global scale: by working with Coca-Cola and Indorama to produce this bottle, we aim to show what this technology can deliver. Our new plant is now operational and we are bringing this technology to scale. In doing so, we aim to eliminate the concept of single use plastic and plastic waste altogether."