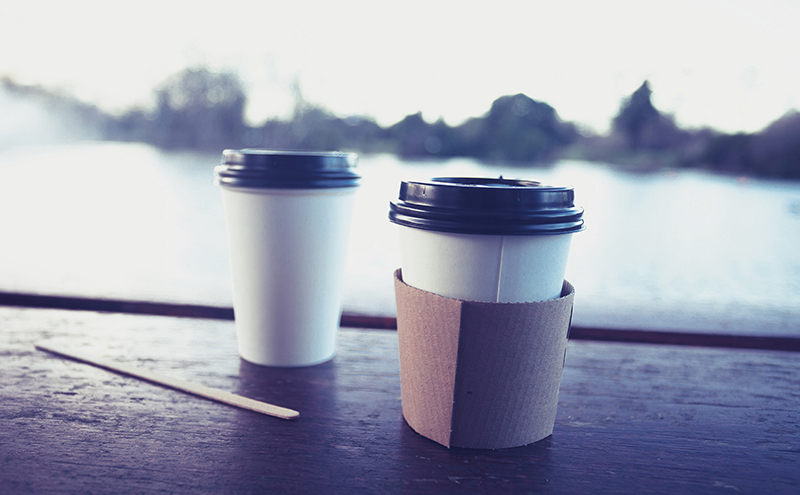 NEW research has revealed that only 12% of single-use cup buyers in Glasgow have managed to recycle the products properly.
Environmental charity Keep Scotland Beautiful has released new data which says that even though 73% of people in the city drink from single-use cups, there remains a lack of awareness and suitable facilities around recycling.
Keep Scotland Beautiful's Cup Movement campaign has teamed up with Costa, Starbucks, McDonalds, and Pret to highlight existing in-store cup recycling facilities, which are available for any cup no matter where it was purchased.
The #TakeItBack initiative aims to encourage Glaswegians to recycle cups at any of the 68 city centre store locations where cup recycling is available. The campaign will also highlight the benefits of reusable cups.
Paul Wallace, campaigns and social innovation manager at Keep Scotland Beautiful said, "There is a demand for better cup recycling facilities, people are clearly thirsty for change. I hope that this initiative will encourage more people to #TakeItBack and increase the number of single-use cups being recycled.
"If we are serious about reducing the millions of single-use cups that are being used and discarded in Scotland every year, we need to increase reuse and recycling behaviours. We hope that by encouraging people to #TakeItBack and #ChooseToReuse this initiative will help people make more sustainable choices."
The initiative will also be supported by Glasgow City Council, which will be adding the #TakeItBack message to the blue on-the-go recycling bins in the city centre that don't accept coffee cups.