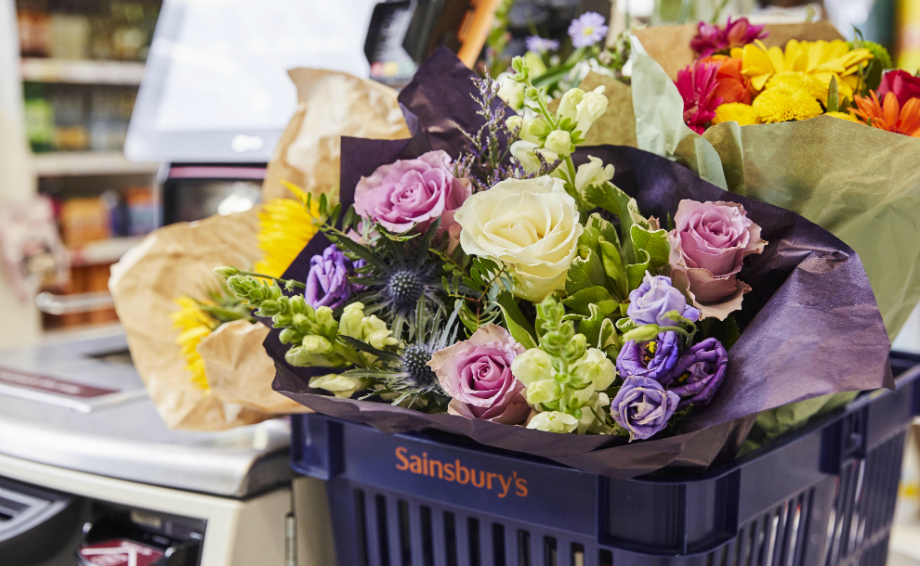 SAINSBURY'S is launching a new trial which will see the supermarket wrap its flower range in paper rather than the traditionally used plastic sleeves.
The grocer says that ten tonnes of plastic will be saved during the 12 week trial period, with Sainsbury's insisting that it has worked with manufacturers to ensure that paper wrapping is introduced at the point of packing – as oppose to the plastic wrapping being removed and replaced with paper at a later date.
Judith Batchelar, director of Sainsbury's brand, said, "We are proud to be the first retailer to trial a large scale reduction of fresh floral plastics across 167 of our stores. Our customers have made it clear that they want us to reduce plastic packaging.
"This initiative is very much a testing and learning activity for us, so we will be seeking feedback from customers as well as getting a better understanding of how our supply chain manages the new packaging throughout.
"This latest trial supports our broader goal of reducing, reusing, replacing and recycling more plastic."
The grocer says that it will closely monitor the supply chain process and customer feedback over the next 12 weeks to assess whether or not packaging flowers in paper is a viable option.
As well as this, Sainsbury's has opened an online page that allows interested parties to submit ideas to help reduce plastic packaging in their stores. Those wishing to give a suggestion can do so by clicking here.