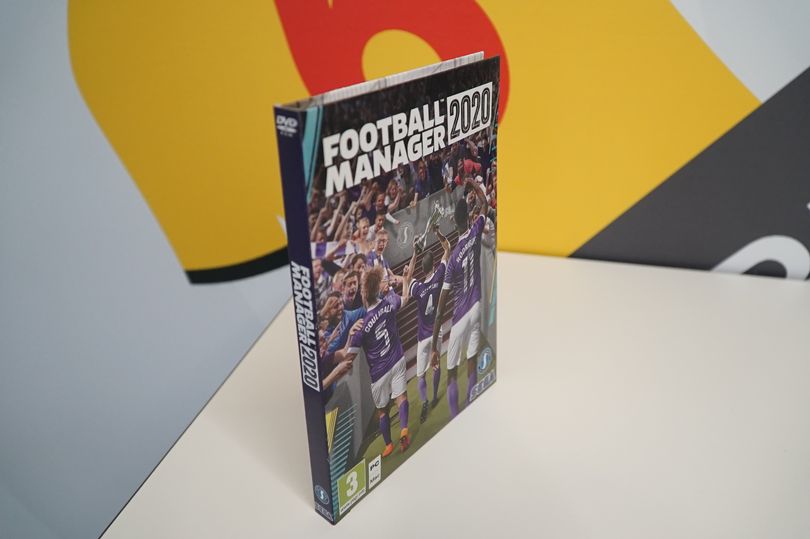 FOOTBALL Manager – the football management simulation game – is to have its standard plastic packaging replaced with a 100% recyclable gatefold cardboard sleeve in time for the release of the 2020 edition of the game.
In an open letter, Miles Jacobson, studio director of Sports Interactive (the development team behind Football Manager), said, "We at Sports Interactive aren't scared of delving into subjects that affect the world with our Football Manager series of games."
In the current edition of the game, topics such as Brexit are visited, as well as charities being promoted throughout the game. Miles continues, "One thing we haven't been great with, though, is our environmental footprint. Up until now, the packaging for our boxed games has used a plastic case, like any DVD release. This is better than the huge cardboard boxes with CD cases inside that we used to produce 20 years ago, but it's not good enough."
Alongside the cardboard sleeve, previously recycled shrink wrap will be used and vegetable-based ink on the game-manual. Sports Interactive say that the packaging is almost entirely recyclable – with everything but the disc and shrink wrap being able to be put in standard recycling bins.
Furthermore, the company says that the new packaging is much lighter than the previous method used – so less fuel will be used in the transport of the game, and postage will be cheaper due to the smaller pack size. Sports Interactive has also estimated that the new packaging will save around 20 tonnes of plastic being used by the company this year.
Miles continued, "But we're not interested in being the only people doing this. So I'm throwing down the gauntlet here to ALL entertainment companies who use plastic for their Blu Ray, DVD and CD packaging. Imagine how much plastic we could save, how much landfill we could avoid and how much less plastic would make it into the oceans if we were all do this?"
The new packaging will be used in November when Football Manager 2020 is released globally.